Communications
Award-Winning Investigative Journalist Named AU CPI Fellow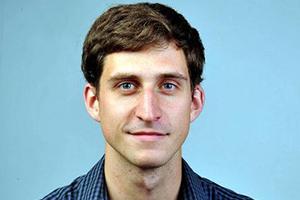 Mark Olalde, a freelance investigative journalist who has worked in Malawi, South Africa, Sweden and the Caribbean, is now in Washington, DC to be the latest Center for Public Integrity (CPI) fellow at American University School of Communication (AU SOC) while he earns his MA in Journalism and Public Affairs.
CPI is a nonprofit investigative news organization that focuses on domestic and international topics such as the environment, health policy, government accountability, national security, and more. This has made it a natural partner for SOC's graduate journalism program, which has a specialization in investigative work that offers students a firm grounding in data journalism techniques, ethics and a practicum that embeds students in the Washington Post's investigative team and allows them to contribute to in-depth investigative projects that are ongoing publication. At CPI, fellows are able to write stories that are featured on the CPI website and are distributed through mainstream media outlets.
To date, Olalde's work has focused largely on environmental degradation and its impact on workers and society. In South Africa he investigated abandoned mines, government corruption, gang violence, and the competing interests of hydropower. In the Caribbean he investigated the environmental hardships and permaculture in Trinidad and Tobago. In the United States he has investigated failures in the coal industry.
"This is something I do largely away from the comfort of a desk in a newsroom. Instead, I've seen my newsroom become a garbage dump, a pit of acid mine drainage, a courtroom and a sandy beach full of nesting sea turtles," he said.
Olalde has also worked with the Medill Justice Project to investigate wrongful conviction in homicide cases, and he also covered education, political, and environmental issues for The Arizona Republic.
He has won many awards and grants for his work including the Institute for Journalism & Natural Resources' Frank Allen Field Reporting Award, the McGraw Fellowship for Business Journalism, the Pulitzer Center on Crisis Reporting grant, and was awarded the SAB Environmental Media Awards print journalist of the year in South Africa in 2017.
Learn more about the MA Journalism program at AU SOC.