Communications
From Class Assignment to Passion Project: MFA Student Eman Alghamdi on the Process of Creating "A Piece of Paper"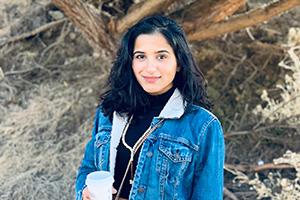 When Eman Alghamdi was a first-year MFA student, she asked Professor Larry Engel for an Incomplete. The end of the semester was quickly approaching, and her short documentary project—intended to be three-five minutes long—was shaping up to be a much longer film. Filming occurred as the events did in real-time, and would not be finished in time for grade submissions. The story of how Alghamdi didn't finish her film in time is just about as captivating as the story within the film itself.
A Piece of Paper is about Remi Hassoun, a Syrian refugee who immigrated to the U.S. in 2015. It follows his life since gaining refugee status, and his pursuit of valid travel documentation to see the family he's been separated from for the last three years.
Alghamdi met Remi while looking for characters for one of her other films. "I was the first person who spoke Arabic to him here," she said of her relationship with the documentary subject. "He was dropped in Annapolis without any resources, without any sort of Arab resources. From that day we became good friends." The filmmaker, herself, is from Saudi Arabia, having moved to the States three years before meeting Hassoun, so she understood his adjustment process, and showed him all of the "super cool Arab places around."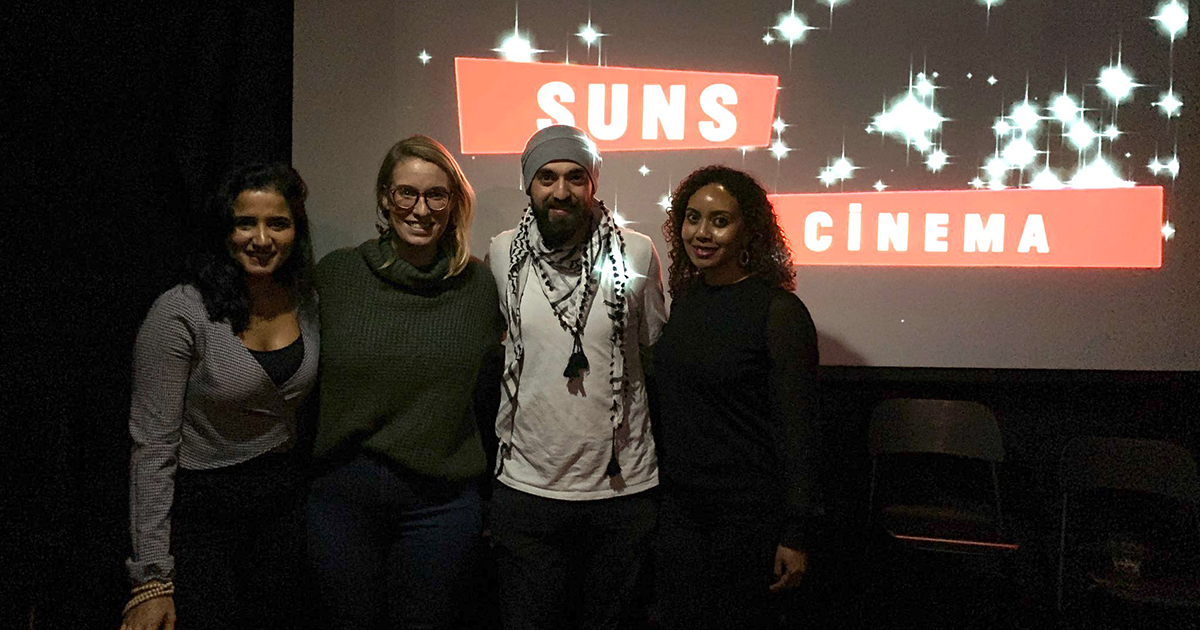 A Piece of Paper was screened at Suns Cinema in Washington, D.C. on November 10.
In 2017, feeling as if she finally had the means to tell his story—knowledge about the equipment, a crew of her classmates, and class time dedicated to a documentary assignment— she began the profile documentary project with the refugee as the subject. The MFA student looped in current students and to help her shoot the project. "It would be 9 o'clock [am] on a Wednesday and we would have [to leave class] to go to Columbia, Md. to shoot." The film began as a short project, and morphed into a much longer endeavor—funded by Alghamdi herself.
Based on its stylistic approach—called "cinéma vérité," after its attempt to capture true, unscripted life—there was no way to reasonably estimate when the story would be "finished." Two weeks from the end of the semester, the five minute version of the documentary wasn't long enough to tell the nuance of the story, so she took an incomplete, worked towards finishing the film, and began making arrangements for sound design and further polishing.
Alghamdi described it as what should've been a three month process to produce a five minute project, but instead took 14 months and resulted in a 15-minute film. She hopes that it will highlight a conversation about immigration, refugees, and those who are stranded without forms of legal documentation that they deserve to have from day one. The, now, third-year student has been working on scheduling a screening of the documentary since February 2019. "I'm content, happy," she stated. "I've worked hard for these things to happen and for the ball to get rolling on a lot of my projects. [I hope that it will help] make a change in the bureaucratic rules about immigration...I'm excited for people in DC to see it, because these are where decisions are made."
That film, A Piece of Paper, finally, screened at Suns Cinema in Washington, D.C. on November 10. It was followed by a panel discussion featuring Alghamdi, Hassoun, and Tanya Vitusagavulu, the Maryland Site Director of the Lutheran Social Services of the National Capital Area (LSSNCA), moderated by Dana Lee, and hosted by KAMA DC.