Communications
MTVU Campus Takeover Hits AU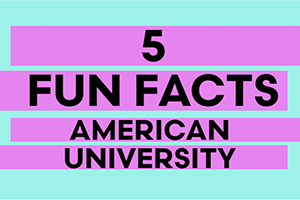 Arshum Rouhanian, a junior studying Film and Media Arts who wants to direct music videos one day, saw his work broadcast and got a lot of experience, fast, when MTVU Campus Takeover Project came to American University this spring. MTVU travels to different college campuses in the US and broadcasts content online and to campuses about college life from the perspective of students. Rouhanian heard about the opportunity through his membership at the AU chapter of Delta Kappa Alpha, the national professional cinema fraternity.
Rouhanian was assigned to co-produce a segment called Professors Read Bad Reviews from emailing professors to filming to editing. He was surprised by "how little sense of humor some professors have!" He said that, "for every 10 professors we reached out to, only 2 or 3 agreed [to participate]. Some professors weren't flattered at all with the offer. But the ones who did agree had so much fun with the concept."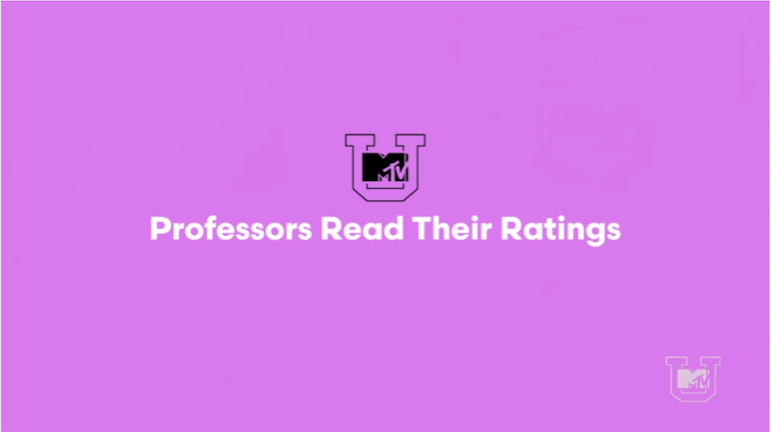 Not only was the project exciting to work on, it was also a fantastic educational experience. Rouhanian learned the importance of "quick cuts and…large quirky texts" when communicating with a young audience to fight back against a "low attention span." He has gotten great feedback on his work so far and says students are excited to see their favorite professors featured. "Seeing people I didn't even know share the video on their Facebook feeds was very exciting."
He said he is most proud of "the framing and lighting of each shot" in the Professors Read Bad Reviews segment and is happy with the result. "I think we managed to capture both the professor's office to get a glimpse of their personality, as well as their genuine reactions to reading bad reviews about themselves."
Rouhanian's favorite segment in the AU Campus Takeover is Mob the Quad, which shows four guys ambushing students on campus with quirky questions like, "What would you ban if you were President?" Roushanian said, "Those guys are hilarious and are going to make it big one day!"
He is deeply grateful for MTVU for this opportunity and finished by saying,"There was no cooler feeling than seeing something I made broadcast on TV. Seriously, I can't thank MTVU enough for this opportunity. As a filmmaker, my goal is to become a music video director... So hopefully this isn't the last time I see something I made air on their network." He's on the right path; this summer, Rouhanian has an internship at Capital Records in LA.