Communications
My Remote Internship During COVID-19 Unpredictably Strengthened Me As a Journalist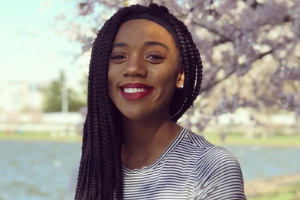 A remote office consisting solely of group chats, video calls, and emails wasn't what I imagined my summer internship to look like if you would have asked me back in February. At that time, I was fully immersed in my in-person internship at NBC Washington, and I had just secured a full-time summer internship at CNN with Jake Tapper on State of the Union, as well as was admitted into a ten-day journalism program with POLITICO. 
When March turned the corner, I, like many, had to pivot as the Coronavirus uprooted everything I had planned for and I once knew of as "normal." My internship at NBC Washington went remote, CNN was cancelled, POLITICO rescheduled, and all classes at American University went online, which sent me home to quarantine with my parents. 
Within a week, my entire life went remote and all of my future plans converted into virtual daydreams. 
 
As someone fond of stability, no longer having the security of a summer internship was a hard pill to swallow. I frantically was on the search for an opportunity in an industry greatly affected by the pandemic, too. It felt as though my applications during this time were being sent into a pit, as countless rejections piled in from newsrooms. 
During my hunt, I emailed the CEO of The Center for Public Integrity (CPI), Susan Smith Richardson, along with just about every other staff member to ask if there were any summer opportunities for students in their newsroom. I'd had interest in this particular nonprofit investigative journalism organization for a long time. However, each staff member from CPI responded to my inquiry with the unfortunate news that no opportunities were available for students at that time. 
So, I dove headfirst into one of my greatest fears: freelance writing. If it weren't for an assignment that I had during a spring semester class at SOC called, "Feature Article Writing" with professor Cecilia Simon, I truly wouldn't have even known what freelancing truly meant. 
For the class, we were required to pitch one of our own articles to an editor at a publication of our choosing. Professor Simon required us to research different publications, find specific editors, and taught us how to write successful pitches. She mentored us along the way, which was one of the contributing factors to my confidence in doing so later on my own in the summer of 2020. 
It wasn't easy at first but soon some of my first pitch approvals arrived for stories at various different publications. I fell into a rhythm of pitching, writing, and publishing work that I was proud of and that supported me financially. 
And then one day I received a LinkedIn message from Susan, the CEO of CPI asking me if I was still available for an internship. She told me that she had created an opportunity for me because she was impressed by my experience and tenacity in reaching out to her directly. After replying that I was still interested, she called me on the phone fifteen minutes later, and I accepted an internship at the Center for Public Integrity as a remote engagement and communications intern for the rest of the summer.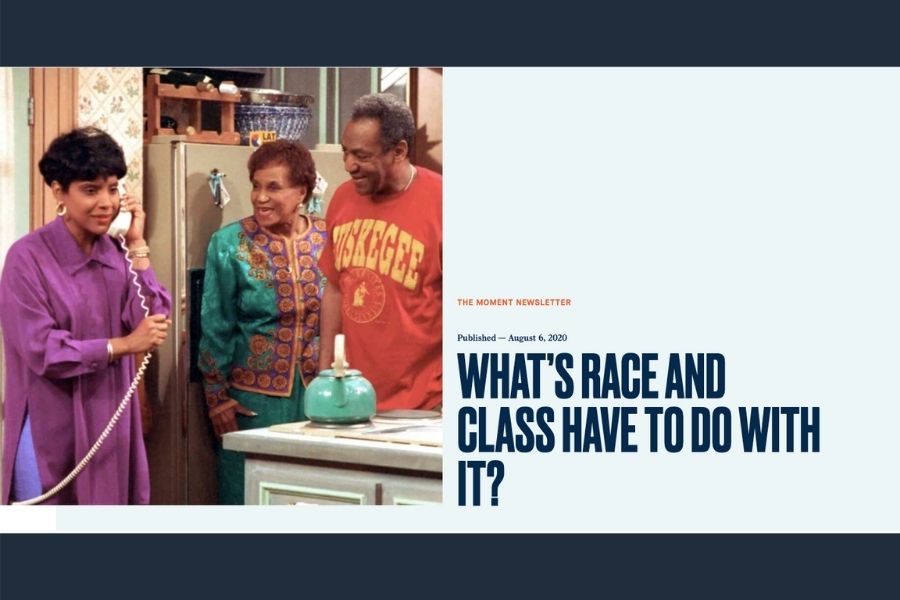 I worked directly with Susan on CPI's weekly newsletter called The Moment, which aims to answer crucial and timely questions from experts regarding topics about what is happening in our world right now. I was responsible for brainstorming questions with Susan, scouting and scheduling sources, and transcribing interviews. Throughout the summer, we explored conversations about the intersections of class and race, voting equality, and model minorities. In my last weeks, I switched gears and was fortunate enough to work with the Center's Audience Engagement Editor, Kristine Villanueva, on social media campaigns. 
 
I was absolutely terrified to begin this remote internship because I had never done anything like it before, but everyone in the newsroom made it abundantly clear that this position was new for them as well. From day one, CPI was transparent about not knowing what my internship may look like since it was created for me and since it was remote. 
There was mutual feedback and transparency on both ends: how to improve as an intern and an employer. Even though I never physically met my award-winning coworkers, their priority and dedication to getting to know me made me feel as if I truly knew them. My initial fears dissipated quickly through Slack channels and Zoom calls. 
It wasn't always easy though. 
At times I found myself frustrated at not knowing specifically what was expected out of me on certain assignments, but ultimately this confusion strengthened my communication skills by provoking me to be even more clear and concise with the way that I speak. I had to overcome my imposter syndrome and use my voice by asking questions if I ever had unclear directions, which was scary. 
Susan and Kristine made this easier for me, though, by respecting what I had to say anytime I needed anything, and by encouraging me to speak up.
I wouldn't have changed a single thing about my remote summer even though it looked completely different from how I once imagined it would be. Freelance writing helped me build the confidence to put myself out there through not only pitching articles to editors, but by pitching myself as well to different publications for an internship, which is how I got this opportunity. 
While I, of course, would have loved to intern at POLITICO and for Jake Tapper, or to have worked in person at CPI, the lessons that I learned from interning remotely prepared me for what I needed most in my life at this moment in time. It was an experience that helped me land my current fall internship with The Daily Beast as a breaking news intern. Also, it showed me how to pivot when life doesn't go as planned.