Communications
Media Professionals Add Expertise to American University Communication Faculty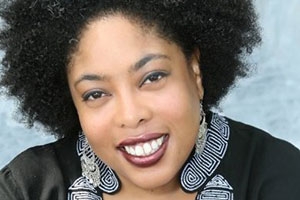 New faculty at American University School of Communication (AU SOC) for 2017-18 bring a range of experience from the public relations, journalism, media production and academic worlds. All are eager to get started this fall, working with students and colleagues from SOC and across the university.
Rajul Mistry Bhaskar has more than a decade of public relations experience in consumer, entertainment and corporate communications. As a public relations practitioner, she has created and implemented strategic communication plans, secured media relations stories with major print and broadcast outlets, media trained spokespeople, planned high profile events, and managed talent relations. Bhaskar has served as an adjunct faculty member at AU since 2014. Bhaskar received her BA and MA in Public Communication from AU.
Terry Bryant is excited to be returning to AU full-time in the fall as a senior professorial lecturer. For the past two years, he was the Broadcast Coordinator for the Department of Communication at Mississippi State University. Before his move to Mississippi State, he spent two years as a professorial lecturer at AU. Before his time at AU, he spent 14 years teaching broadcasting and media writing classes at the University of Kansas. He taught one semester internationally with the CIMBA program in Paderno del Grappa, Italy and conducted a two-week broadcasting workshop in Liberia. He worked as a reporter, videographer, meteorologist and sports anchor at TV stations in Kansas, Mississippi and California from 1985 to 1997. He also has experience working live sporting events with CBS Sports, ESPN and Fox Sports.
Jennifer LaFleur joins the Investigative Reporting Workshop as its new data editor and the School of Communication at American University as a data journalist-in-residence. LaFleur was previously senior editor for data journalism for the award-winning Reveal from The Center for Investigative Reporting, which she joined in 2013, and where she worked as a senior editor, managing news apps developers, data reporters, investigative reporters and fellows. She also contributed to or edited dozens of major projects while at Reveal.
Jason Mollica is a seasoned strategic communication professional with 20 years of experience as a journalist, news producer, and PR professional. Jason is an Emmy-nominated television producer, and he was an integral part of the team that launched Fox News Radio in 2003. As a public relations professional, Mollica has experience working on both the agency and client side of the business. In addition to his impressive professional experience, Mollica has taught as an adjunct lecturer at both AU and at the University of Maryland where he created a course on social networking and social media analytics.

Lara Shane has more than 20 years of professional experience as a proven communications and advocacy executive. She has an expertise in designing and executing integrated communication plans to advance causes, as well as experience in brand management, public relations, social marketing, and budgeting/ fundraising. In addition to her impressive professional experience, Shane has served as an adjunct faculty member in the Public Communication division.
Sherri Williams received her Ph.D. in Mass Communications from Syracuse University's S.I. Newhouse School of Public Communication and has been teaching as part of a post-doc fellowship at Wake Forest University's Anna Julia Cooper Research Center on Gender, Race and Politics in the South. She also received her master's degree from Syracuse and was awarded a bachelor's degree in English/Journalism from Jackson State University. As a professional journalist, Dr. Williams worked for The Columbus (Ohio) Dispatch, the Jackson (Miss.) Clarion-Ledger and The Associated Press. Dr. Williams' creative, professional, scholarly work focuses on how African American women are portrayed on television and Twitter. She has taught Intersectional Multimedia Storytelling and Rhetoric of Social Activism at Wake Forest, as well as Introduction to Women's Studies, Race, Gender and Media, and Newswriting at Syracuse.
SOC is also hosting a visiting scholar this year. Lirim Shabani is a passionate media professional with a diverse background who currently works as the News Editor for the online media outlet Telegrafi. In this role, he focuses on writing, editing and producing political, social and economic news and investigative reporting in an independent, unbiased manner. He also provides translation services for his reports and concentrates on his passion for photojournalism. Additionally, Shabani serves as a volunteer photographer for the American Corner Tetovo and co-founded a non-government organization serving Syrian refugees traveling through Macedonia. He has a Master's Degree in Diplomacy and, prior to this current role, Shabani lived and worked in Central African Republic, Iraq and Afghanistan from 2009 to 2015, serving a number of non-media related roles. During his MMLP fellowship, Shabani hopes to increase his skills in photojournalism and investigative reporting through working in a diverse and creative learning environment.
Note: This story was updated September 19, 2017 to include Jennifer LaFleur's appointment.