Communication Student Receives Elite Scholarship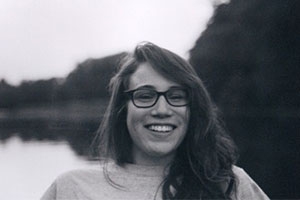 American University School of Communication student Ali Newhard is the recipient of the 2016 American University Summer Scholars and Artist Fellowship. Through the scholarship, Undergraduate Scholars are awarded $4,000 to conduct a summer project that leads to significant scholarly or creative work. 
Newhard was selected for her project submission, Moscow in Color. She will travel to Russia for two and a half weeks this summer to train her lens on the past and present Moscow. 
She plans to use photography to document the overlapping between what was the Soviet Union and is now current Russia, and how Russia has evolved from a communist to a capitalist nation. She will shoot the project on color slide and color negative film.
The intention of the AU Summer Scholars is to give talented students an opportunity to explore an intellectual interest at length. Leena Jayaswal, Newhard's faculty mentor, will work closely with her to enhance creativity and guide her through the scholarship. 
Stay tuned for the opportunity to see the results of her trip - as an awardee, Newhard is expected to publicly present her completed work as a capstone, at a conference or other off-campus venue, or through a competition such as Visions Film Festival or the Public Communication awards.