Environment
Professor Provides Insight into SeaWorld Tragedy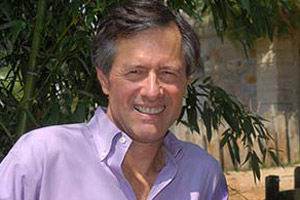 In light of the tragic accidental drowning of a SeaWorld trainer by one of the park's orca, American University School of Communication professor Chris Palmer has offered insight to help dispel some of the myths that surround sensational wildlife entertainment/filmmaking.
"As a filmmaker, I have watched as the media, particularly the creators and broadcasters of wildlife films, have misled audiences with a distorted picture of the way nature works," he says in a CNN.com op-ed.
Palmer has spent 25 years spent producing original programming for prime-time television and the large-format film industry.  As discussed in his forthcoming book, Shooting in the Wild, he has developed an intimate understanding of the ethical dilemmas faced by well-meaning individuals who hope to expand understanding and appreciation for wildlife through exploitative work with animals.
"Wednesday's tragic accident at SeaWorld Orlando shows that we need to reconsider keeping wild animals in captivity for our entertainment and take a hard look at our own understanding of the natural world," he counsels. He notes that one positive outcome of the horrific incident is that it has reignited the debate about holding wild animals - especially large and dangerous predators - in captivity, as well as the impact mass media has had on how the public views wild animals.
"We anthropomorphize them as having feelings and reactions similar our own. This makes the death of 40-year-old whale trainer Dawn Brancheau surprising to us. That it doesn't happen more often is the surprise."
Palmer has established the Center for Environmental Filmmaking at AU in part to help give students the opportunity to produce professional wildlife films with a strong foundation in a sustainable, ethical production approach.