Communications
Panama Papers Highlight Impact of SOC's Lewis on Journalism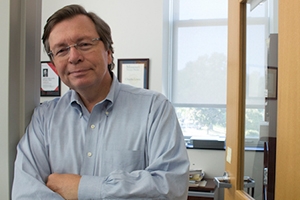 In the biggest journalistic collaboration in history, over 300 reporters and over 100 participating news media organizations throughout the world have reported about the once-secret "Panama Papers." The International Consortium of Investigative Journalists (ICIJ) received 11 million secret bank records "offshore" in Panama banks and distributed this information to investigative journalists the world over. 
This is exactly the sort cooperative investigation and revelation that founder Chuck Lewis had in mind when he founded the organization as a project of the Center for Public Integrity, which he also founded, to extend the Center's style of watchdog journalism, focusing on issues that do not stop at national frontiers: cross-border crime, corruption, and the accountability of power. Backed by the Center and its computer-assisted reporting specialists, public records experts, fact-checkers and lawyers, ICIJ reporters and editors provide real-time resources and state-of-the-art tools and techniques to journalists around the world.The findings exposing illegal tax shelters have already implicated the leaders of 12 countries around the world, including Russia's Vladimir Putin, and have toppled Iceland's Prime Minister.  
Lewis, now executive editor of the Investigative Reporting Workshop at American University School of Communication, where he is also a professor, launched ICIJ in 1997. At the time it was the world's first working network of 100 reporters in 50 countries. It has grown now to  more than 190 investigative journalists in more than 65 countries, collaborating on in-depth investigative stories across borders.
Lewis continues to sit on the advisory committee, which consists of some of the biggest names in investigative journalism worldwide including Bill Kovach, Rosental Calmon Alves, Phillip Knightley, Gwen Lister, Goenawan Mohamad, Reginald Chua and Brant Houston.