Communications
POLITICO Journalism Institute Opens Applications for Sixth Session The partnership between American University, the Maynard Institute and POLITICO will train students in covering government and politics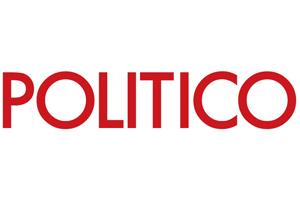 POLITICO today announced it is accepting applications for its sixth session of the POLITICO Journalism Institute (PJI), an educational initiative focused on supporting diversity in Washington newsrooms.
The intensive 10-day program, which is designed for college students, will be held May 28 to June 7, 2019, with hands-on training for up to 12 university students or recent graduates interested in covering government and politics.
In addition, two of those students are selected each year to return for a three-month residency in the POLITICO newsroom, where they will write, edit and produce content. The POLITICO Residency Program, also entering its sixth year, includes two paid positions and housing allowances. Both programs reflect POLITICO's ongoing support of journalism education, a more diverse industry and recruitment of top-notch talent.
"The POLITICO Journalism Institute reflects our strong commitment to expanding diversity in Washington newsrooms and across journalism," said POLITICO editor Carrie Budoff Brown. "We're thrilled to welcome our sixth PJI class and support this important program to develop the next generation of diverse, top-notch talent."
As partners in the POLITICO Journalism Institute, American University and the Maynard Institute collaborate on curriculum development, selection of participants and classroom sessions, which will be led by professional journalists from Washington-area newsrooms.
"The POLITICO Journalism Institute is one of the most prestigious programs of its kind in the country,"said Jeff Rutenbeck, dean of the American University School of Communication. "We are proud to be part of this national effort to diversify the stories that are getting told and the journalists who are telling them."
"Every year the POLITICO Journalism Institute expands the number of diverse journalists trained to cover politics and policy," said Maynard Institute co-executive director Evelyn Hsu. "These young journalists have gone on to make positive contributions at POLITICO and at other news organizations. We are pleased to work in continuing partnership with POLITICO and American University to make each year's program even better."
Programming for PJI includes interactive sessions, panels with industry leaders, mentor pairings with POLITICO journalists and an opportunity for participants to have their work published by POLITICO.
"PJI confirmed my desire to become a policy reporter in Washington," said POLITICO reporter and PJI alumna Sabrina Rodriguez. "It offered me a chance to see first-hand how some of Washington's best journalists break stories every day. Plus, it allowed me to get to know some of those reporters, who I now consider great friends, mentors and colleagues."
PJI students split their time between American University in Washington and POLITICO headquarters in Arlington, Va. Costs for PJI participants, including room, board and transportation, are covered by POLITICO.
Applicants who are rising juniors or seniors at accredited four-year colleges or universities will be given preference. Student members of minority journalism associations are encouraged to apply.
Applications must be completed and submitted by 11:59 pm on Jan. 15, 2019. Click here to apply now.