POLITICO Partners with American University on Effort to Diversify Newsrooms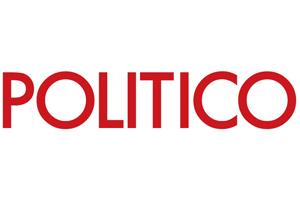 In partnership with American University & Maynard Institute Arlington, VA - POLITICO today announced its 2018 class of the POLITICO Journalism Institute (PJI), an educational initiative supporting diversity in Washington area newsrooms.
Now in its fifth year, PJI will offer 13 university students intensive, hands-on training in government and political reporting. The program, a partnership with American University and the Maynard Institute, reflects POLITICO's commitment to journalism education and development of emerging, top-notch talent. Two students will be selected at the end of the program for a three-month residency in the POLITICO newsroom where they will write, edit and produce content.
"We're thrilled to welcome this exceptional new class of PJI students," said POLITICO Editor Carrie Budoff Brown. "Our class this year reflects the racial, geographic, and socioeconomic diversity that POLITICO is committed to nurturing. Our newsroom is looking forward to mentoring these talented young journalists, who will be at the forefront of tomorrow's political news landscape."
"Given the tremendous opportunities that exist in journalism today, and given the urgent need to represent and report on a wider range of life experiences in our society, the institute provides an ideal vehicle for delivering what our evolving profession needs most right now," said Jeffrey Rutenbeck, Dean of the American University School of Communication.
"Each year, this program expands the pipeline of diverse journalists prepared to report on politics and government," said Evelyn Hsu, co-executive director of the Maynard Institute. "We are pleased to work again this year with POLITICO and American University to expand opportunities for a new generation."
Members of the 2018 PJI class include:
Travis DeShong, Yale University
Aya Elamroussi, American University
Jessica Floyd, University of Hartford (Connecticut)
Aziza Kasumov, University of Southern California
Maya King, Howard University
Akira Kyles, Morgan State University
Alexa Lisitza, Howard University
Pamela Ortega, University of Oklahoma
Jesus Rodriguez, Georgetown University
Sarah Grace Taylor, Middle Tennessee State University
Laura Tsutsui, California State University, Fresno
Christian Vasquez, University of Texas, El Paso
Julian Wyllie, Butler University
The POLITICO Journalism Institute, to be held May 29 to June 9, is in partnership with the Maynard Institute for Journalism Education and American University. Programming includes interactive sessions, panels with industry leaders, mentoring, and an opportunity for students to have their work published by POLITICO.
All costs for PJI participants, including room, board and transportation, are provided by POLITICO. Students split time between American University in Washington, D.C., and POLITICO headquarters in Arlington, Va.