Communications
PR Professor Brings Innovative Opportunities to the Classroom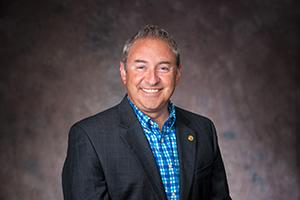 Since the public relations and strategic communication industry is constantly evolving and changing, Jason Mollica, a strategic communication and public relations professor at American University School of Communication (AU SOC) feels that it is important for him to bring in new, innovative, and engaging opportunities to his classrooms.
Each year, Mollica, who has over 20 years of experience as a journalist, news producer, and public relations professional, chooses topics and projects for his classes that are applicable to what students would be doing in the PR industry. He tries to apply the class lessons and activities to real life experiences so students have an understanding of the industry when they enter the field after graduation.
For example, he created an engaging opportunity for his digital analytics class through a partnership with Meltwater. Deirdre Breakenridge, who Mollica connected with years ago on social media, wanted to help his students network and raise their profiles. So, the two created the blog contest for his public relations class through Breakenridge's website, PR Expanded.
These opportunities give students unique and unparalleled access to understanding the industry and it allows them to get hands on experience. He works to bring in professionals who understand the crux of the industry and the day-to-day challenges that PR professionals face.
In the future, Mollica hopes to bring in a former member of PRSSA, who now works for a major movie distributor, so his students can see how movies are marketed today. He also is working to bring in someone from MWWPR to speak to his class about digital analytics. He also tries to bring in professionals who focus on research because he wants to find new ways to make the classroom experience more of a learning lab than a classroom.
"I enjoy being a teacher at SOC because I want to help students grow and get excited about their futures. It is an important job because if professors aren't giving their best then the students will suffer, and they are the future," said Professor Mollica.
Mollica has many years of experience teaching and working in the field and has found three main traits/ skills that students should have or know about so they can succeed in the industry.
Networking. Networking is essential because if a student cannot communicate well, they won't get anywhere.
Write well. It is important for students to understand style, structure, and how to tell a story.
Research and analytics. Understanding the data can help improve messaging and strategies to make campaigns and projects more effective.