Communications
PRWeek Ranks AU School of Communication Program Among Top 5 in the Nation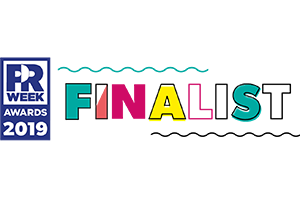 PRWeek says American University School of Communication (AU SOC) has one of the Top 5 outstanding education programs in the nation for 2019.
The PRWeek Awards are entering their 20th year and are seen as one of the communications industry's highest accolades. The awards celebrate the best of the best corporate, agency, nonprofit, and education teams, and the work they produced during the entry period. Limited trophies are awarded each year and the competition to earn them is intense.
As in years past when SOC has landed this honor, industry experts and peers have recognized the unique strengths of the program—faculty who are leaders in the field; fellowships and internships with top firms, government agencies, and non-profits; and our location in DC, the nexus of communications policy and practice.
PRWeek will announce the final winner on March 21 in New York City.
Learn more about our degree programs: