Communications
Puglisi Adds PRSA-NCC Hall of Fame to Long List of Honors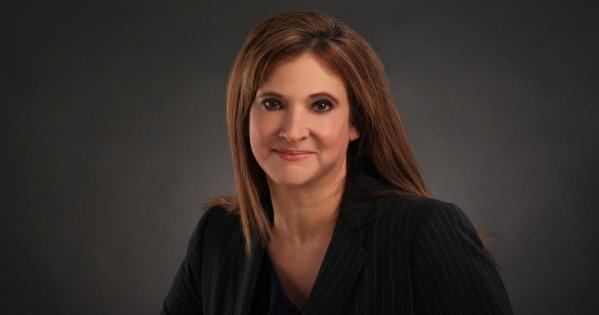 How does a music and drama major end up in the Public Relations Society of America's National Capital Chapter Hall of Fame? American University School of Communication (AU SOC) Professor Gemma Puglisi will tell you it's all about storytelling. With a BA in music and an MA in drama, Puglisi credits her solid liberal arts education for her success in the demanding worlds of journalism, public relations, non-profit advocacy, and higher education. Puglisi explains "Storytelling takes many forms. If you're in drama or music, you are telling stories – it's just a different way of communicating."
Puglisi's lifelong achievements in the field of communication were recently honored in a ceremony inducting her into the Public Relations Society of America National Capital Chapter (PRSA-NCC) Public Relations Hall of Fame. Puglisi was recognized for piloting her "sphere of influence to advance the greater D.C. community, for mentoring and propelling the next generation of young professionals, and for selfless contributions to multiple professional development organizations in our industry," said Chair Lauren Lawson-Zilai.
Her former student Anthony LaFauce, who is now a principal at the Clyde Group and an SOC adjunct professor, recorded a tribute to Puglisi that aired at the event."I think her greatest accomplishment is being a mentor. Whether she is helping someone apply to the American University Master's degree in Strategic Communication or helping an undergrad get their first job, she is a mentor."
"It was quite moving," Puglisi said. "I've been working for a long time; and being recognized by one's peers is really, really incredible. I'm very grateful to everyone for this honor." Puglisi's hard-earned advice is to "be open to the path and don't lose sight or be discouraged or anything of that nature. Sometimes you'll take a great risk and it opens other doors for you."
Puglisi's story begins in the small Italian town of Messina, where her parents Vittorio and Carmela Puglisi decided to immigrate to the United States in search of new opportunities. "When I think of what my heritage means to me," Puglisi said, "I immediately think of my parents who truly inspired and mentored me. They were always encouraging and supportive in all I did – be it academics, music, or community work." In 2006 the Republic of Italy presented her with an Order of the Star and knighthood for her exceptional contributions to promoting Italian language and culture. Puglisi also serves on the board of the National Organization of Italian American Women and received their Wise-Woman Award in 2016.
At SOC, Puglisi's signature class is the Public Relations Portfolio class, where she and her students partner with non-profit organizations to provide real-world pro bono PR work. Their strategies include conducting social media campaigns, events, product launches, public service announcements, websites, news releases, and media relations campaigns. Past clients include A Wider Circle, Arlington Academy of Hope, Covenant House and Neediest Kids. Her students also worked with the James Foley Legacy Foundation, in honor of the late journalist killed by ISIS in 2014. Puglisi carefully selects their partnerships and is adamant that her "students have a voice and are allowed to do substantial and meaningful work."
A few years ago, her class worked with the local homeless advocacy group Food For Others. As part of their project, the students created and distributed a public service announcement (PSA) that received a lot of airtime on local radio and caught the attention of a successful businessperson who ended up donating approximately $20,000 to Food For Others. Puglisi exclaimed, "what a testament to the students and their hard work."
Recently, Puglisi and her portfolio students dedicated their class project to former student Steve Cammarota, who died of a rare autoimmune disease in August 2019. Their project was branded the #DoBetter Campaign and they raised $2,000 for ICU Unit C42 at Georgetown University Hospital, which took care of Cammarota during his last days.
She is also passionate about her public speaking class where it's "beautiful to hear these students give some amazing passionate speeches about what they care about and the things that are important to them."
Puglisi's classes have also won recognition from The Washington Post, the Washington Times, the former Mayor of D.C., and the Washington Mystics among others. Her textbook Public Relations Campaigns and Portfolio Building was the first of its kind, guiding students on how to create successful PR campaigns, manage multiple clients, and measure and deliver final results.
As a member of SOC's first Diversity Committee, she and her colleagues were instrumental in creating a Diversity, Equity and Inclusion (DEI) faculty award for the university. For her work mentoring students, Puglisi twice received AU's "Best Advisor" award. She also serves as the faculty advisor for AU's Public Relations Student Society of America (PRSSA)  chapter. Under her leadership, the chapter has received many awards including Best Diversity Chapter, Star Chapter (five consecutive years), Nationally Affiliated Student Firm, the John D. Graham Scholarship, the Betsy Plank Award, the Ofield Dukes Multi-Cultural Student Award, the Ruth Edelman Scholarship and numerous Gold Key Awards.
Former PRSSA president Jolene Levesque said, "Professor Puglisi was instrumental in helping to shape my professional career in Public Relations. From the moment I joined PRSSA she made sure that I, and all of the other members, had access to as many opportunities as possible. She pushed me to always do my best and provided countless resources along the way to prepare me for my career."
Before joining AU as a professor in 2003, Puglisi enjoyed an accomplished career in media and public relations. Beginning in New York at MEW Talent Agency, Puglisi transitioned to radio and then television, working in a variety of areas at NBC including NBC Nightly News with Tom Brokaw the Today Show, the network assignment desk, MSNBC and on documentaries. Puglisi's public relations and media relations expertise was honed at the Nasdaq Stock Market, Powell/Tate, and Edelman PR Worldwide. Puglisi is also a long-time member of the National Press Club and serves on their broadcast and headliners teams. 
Puglisi has a long list of published work, including considerable writing on the death penalty, particularly death row inmate Troy Anthony Davis, who insisted he was innocent and whose case received international attention. After reading about Davis' situation in the newspaper, Puglisi set up a meeting with him and worked tirelessly to help stay his execution. She wrote extensively about the injustices he endured and the problems with the death penalty overall. Although the prison had denied her the opportunity to witness his execution, she learned a few days afterwards from an Associated Press reporter that Davis had put her at the top of the list of the three people he wanted there. "This meant a great deal to me," said Puglisi. "I was so honored that Troy wanted people who believed in him and wanted to help him to be there. It is also why my mission is to clear his name."