Communications
Resurfacing Black Contributions to Classical Music Through Games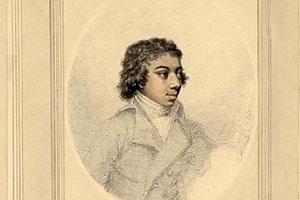 Multiple American University School of Communication faculty members are working in collaboration with Stone Soup Productions, who have secured a Digital Humanities Start-Up Grant from the National Endowment for the Humanities (NEH) for a web-based game called The Search for Harmony which explores the rich but under-recognized influence of musicians of African descent on classical music.
Through the gaming experience, players will understand vital multicultural influences on classical music, learn rudimentary composition concepts and discover the expressive power of music.
By incorporating mobile accessibility into game design, the team hopes to use this extended reach to share classical music with youth, especially from disadvantaged communities. This digital game will give kids a way to interact with history, as well as to experiment with the fundamentals of musical composition organically.
Adjunct Professor Nick Ray will be writing code that powers the game as a tool that other storytellers and educators could use to build their own web games. AU Alum Andrea Kalin is the Creative Director and Project Manager on this Digital Humanities initiative.
Other AU faculty on the Search for Harmony team include Game Lab Director Lindsay Grace as the Game Play Advisor, professor Ben Stokes will conduct impact assessment and professor Brigid Maher, co-director of the Center for Media and Social Impact is a general advisor on the game project.
The game will be released alongside the documentary film "Sonata Mulattica," produced by Spark Media, in 2017, and will be a key component of the film's outreach and engagement with disadvantaged youth and communities around the country.