Communications
2020 Student Commencement Speakers Urge 'Be Bold, Not Complacent'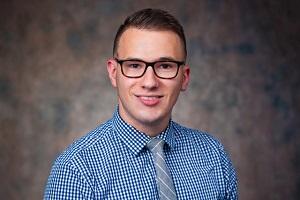 The American University School of Communication (SOC) 2020 commencement speakers, Austin Ramsey and Amanda Nyakela Nyang'oro, exemplify SOC values, demonstrating excellence in scholarship, involvement in student life and governance, and commitment to making an impact in the world. 
Graduate Speaker: Austin Ramsey 
Graduate student speaker Austin Ramsey was already an accomplished journalist when he applied to the MA in Journalism and Public Affairs. But his strong interest in data journalism and government accountability, and a desire to study from some of the best investigative reporters in the business, led him to pursue a master's degree at SOC.  
"I wanted more for myself and my career," he said. "And that brought me here — to work alongside Pulitzer Prize–winning reporters like Professors Chuck Lewis and John Sullivan; to learn how to turn the curious skills of a journalist into those of a gritty investigator under Journalist-in-Residence Lynne Perri."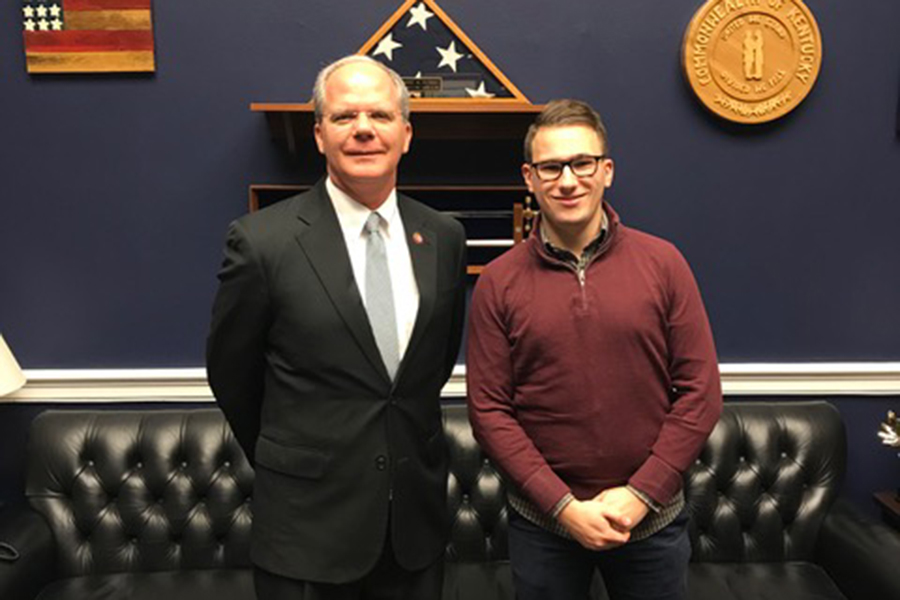 At SOC, he sought out challenging positions and internships as a fellow in the Investigative Reporting Workshop and a practicum journalism student at The Washington Post. He was also involved in student governance, serving as president of the School of Communication Graduate Student Council and AU's Graduate Leadership Council. 
Describing his experience, he emphasized that SOC provided opportunities to be "in the room," and part of history-making moments. Ramsey plans to stay in D.C. after graduation. He looks forward to the challenging work of investigative journalism, to digging for answers and helping make the world a better place. To his fellow graduates he says, "Let us be brave enough to expect as much out of the world as we expect out of ourselves."  
Undergraduate Speaker: Amanda Nyakela Nyang'oro 
Undergraduate commencement speaker Amanda Nyakela Nyang'oro is the second of her family to graduate from AU, following in her mother's footsteps. Nyang'oro was born in Washington, D.C., but spent her childhood in Tanzania. As a teenager attending a young leaders conference in D.C., she was drawn to the city's energy. The conference enabled her to visit AU, and when she stepped on to campus, she says she "instantly felt connected." Once the tour reached the School of Communication, she was sold. 
Nyang'oro excelled at AU, both in her studies—she was a regular on the Dean's list—and in extracurricular pursuits. Among her many activities, she lists culture editor and social media director for The Blackprint, photographer for AU Photo Collective, and music reviewer for AU's internet radio station WVAU. She was also crowned queen of the African Students' Organization's 2017 Pageant. 
The public relations and strategic communications major also took advantage of opportunities to gain real-life experience off campus, working as a marketing assistant for U Street Music Hall and communications assistant at the United Nations. 
For now, Nyang'oro is keeping her options open. She said, "I plan to do so many different things in my life, from working in entertainment to fashion to travel, and I feel like this degree has given me the tools to succeed in any path that I choose."   
She advises her fellow graduates, "Don't ever be timid to make your mark."