Communications
SOC Alumnus Darryl Frank Nabs Golden Globe for The Americans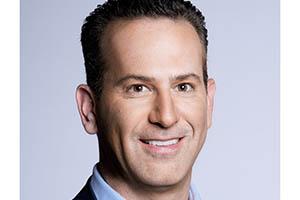 American University School of Communication (AU SOC) alumnus Darryl Frank, co-president of Amblin Television, was part of the team that took home a Golden Globe for Best Drama Series at the 2019 awards on Sunday, Jan. 6. The Americans creator, executive producer, and writer Joe Weisberg thanked Frank, along with executive producers Justin Falvey, Steven Spielberg, and Graham Yost.
A critical success since its debut in 2013, the show took Emmys in 2018 for Outstanding Lead Actor in a Drama Series, Matthew Rhys, and Outstanding Writing in a Drama Series.
As co-president of Amblin Television, Frank oversees all development, production, and programming for the company. In addition to serving as executive producer on the Americans on FX, Frank is executive producer of the hit series Bull on CBS starring Michael Weatherly.
Frank is an extremely engaged alumnus; he is an active member of the SOC Dean's Council and was the 2013 SOC commencement speaker.
He is also a participant in L.A. Intensive, a program that brings SOC students and alumni looking to break into the entertainment business to LA for eight days of site visits and meetings with executives, writers, directors, producers, and actors working in television and film. The experience provides them with industry exposure that others work years to achieve.