Journalism
Faculty Expertise on Display at AEJMC Convention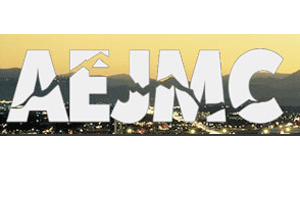 The 94th annual convention of the Association for Education in Journalism and Mass Communication (AEJMC) will feature presentations by nine faculty members of American University's School of Communication.
Highlighting the School's presence at AEJMC will be Professor Rodger Streitmatter, who will receive the Roy F. Aarons Award in recognition of his "tremendous contribution to education and research" in gay, lesbian, bisexual and transgendered (GLBT) issues, and Professor W. Joseph Campbell, who becomes national president of Kappa Tau Alpha, the national honor society recognizing high academic achievement in journalism and mass communication.
More than 1,600 journalism and mass communication educators are expected to attend the convention August 4-7 at the Sheraton Denver Downtown Hotel in Denver. The conference program features scores of paper sessions and panels on research, teaching, and public service in the fields of journalism and mass communication.
"The conference showcases the broad expertise and many strengths of SOC," Campbell said. "It is testimony as well to the high level of productivity and accomplishment among the School's faculty."
Faculty from SOC's journalism and public communication divisions will participate.
Streitmatter, the senior faculty member in SOC's journalism division, will receive the Aarons Award from the GLBT interest group. Streitmatter will also present a research paper, "A Celebrated Illustrator and the Man Behind the Man: J. C. Leyendecker and Charles Beach," on August 6.
Campbell becomes KTA's national president during the convention, after having served as vice president the past two years. He has been advisor of AU's chapter of KTA since 1999.
In addition, Campbell will moderate a panel on the "Presidents and the Press," present a research paper titled "'Severe in Invective': Franc Wilkie, Wilbur Storey, and the improbable 'send rumors' quotation," lead an off-site visit to the Denver Post, and participate as discussant at the History Division's top research papers session.
His "'Severe in Invective'"paper finished second in the History Division's faculty paper competition and will be presented August 7.
Assistant Professor Angie Chuang's research paper, "The Stranger in our Midst: Foreign versus American Identity in Newspaper Coverage of the Binghamton Shooting," placed third in the Minorities and Communication Division's faculty competition. She will present her paper August 7.
Jan Schaffer, director of the SOC-based J-Lab: The Institute for Interactive Journalism, will preside August 6 over J-Lab's annual AEJMC luncheon. The event, supported by a grant from the Ethics and Excellence in Journalism Foundation and co-sponsored by the Civic and Citizen Journalism Interest Group, will be attended by over 100 registered participants. Schaffer will be introduced by Associate Dean Rose Ann Robertson.

As part of the luncheon, J-Lab is flying in journalists from the Seattle Times, Miami Herald and Charlotte Observer to talk to journalism educators about how their Network Journalism pilot projects are changing the way they are approaching collaboration in their communities. All have signed up to pursue their experiments for a second year.
On August 5, Schaffer will moderate a panel titled, "What Do Women Want? What Are Women Entrepreneurs Doing?" Panelists will include Assistant Professor Maria Ivancin of the public communication division.
On the convention's opening day, Amy Eisman, director of SOC's MA in Interactive Journalism, will be on a teaching panel titled, "Rebooting the Curricula: Teaching Journalism in a Digital Tempest." The panel will be moderated by AU alumna Jody Brannon, director of Carnegie-Knight News21 journalism initiative at Arizona State University.
Also that day, Assistant Professor Wendy Melillo of the public communication division will present at the "Great Ideas for Teachers" session. Melillo will discuss the use of social media to encourage student participation in large classes.
In addition, Associate Professor Matthew Nisbet of the public communication division will speak at a pre-convention workshop Tuesday, August 3, on "Communication and the Environment".
Also on the pre-convention day, Robertson will participate on the panel, "Journalism Schools as News Providers: Challenges and Opportunities."