Communications
'Grave Injustice' Exposes Wrongful Executions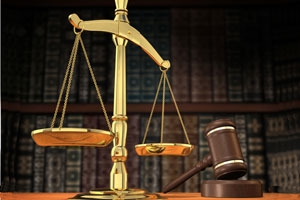 Public Communication professor Rick Stack's new book Grave Injustice: Unearthing Wrongful Executions is being born into political battle.
In March, the Maryland House of Representatives and Senate both voted to repeal the death penalty. Before votes were taken, Benjamin Jealous, president and chief executive officer of the NAACP, cited Grave Injustice in his testimony as he made the point that capital punishment already has cost innocent lives. Maryland Governor Martin O'Malley is set to sign the measure into law in May.
As an activist in the Maryland campaign and a prolific thought leader in the anti-death penalty movement, Stack serves as an agent of change, as a researcher in action.
"To me, this is the issue. The death penalty is emblematic of the worst of society. It elevates vengeance over compassion, hate over healing. And, it's the symbolic tip of the iceberg on a broken criminal justice system," Stack said.
Seeking consensus on a highly politicized issue, Stack leverages innocence to establish common ground between conservatives and liberals. "No one wants to see the wrong person punished. If we kill innocent people, we destroy the credibility of our system," he added.
The School of Communication professor has included students during each stage of the book's development, from doing interviews to publication. The value of this kind of direct exposure to the research and writing process, not to mention the logistics of turning a manuscript into print, is an opportunity not lost on former research assistant Katie LeClair.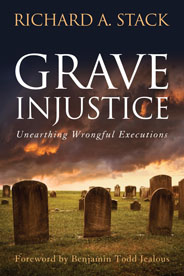 The 2011 Public Communication alumna said that she learned a lot about the justice system in the U.S. by working with Professor Stack.
"I saw how a book came together through the process of working with outside sources and editors, and I learned how I might be able to do the same thing with something I am passionate about," LeClair said.
Another of Stack's research assistants, Public Communication alumna Julie Arthur, agreed.
"[Stack] was integral to my graduate school experience," Arthur said. "He combines his professional and personal interests by teaching the principles of communication while examining efforts to change Americans' attitudes toward the death penalty--proving to all of us that we can choose our careers and make them meaningful, too."
Published in April, one of Stack's inspirations for his new book was the controversial execution of Georgia inmate Troy Davis, who spent twenty years on death row, though he is widely believed to be innocent.
Stack's book provides descriptions of nineteen wrongful executions, articulating a powerful case for the injustice and flaws of judgment that factor into the court's life and death decisions.
More: Watch Rick Stack's book discussion on Grave Injustice on C-SPAN
"What I've tried to do is give voice to those erroneously executed, amplifying their tragic messages," Stack said.
Stack's previous book, Dead Wrong: Violence, Vengeance, and the Victims of Capital Punishment, tracks the American people's attitudes toward the death penalty. It argues that to the present day, the way the death penalty is administered reflects more on society's sensibilities than on justice. Stack asks his readers to consider what capital punishment says, not so much about the condemned, but about the rest of us.
As an expert in public communication and highly versed in social justice, Stack asserts, "you can apply public communication tactics to 'a cause, a candidate or a can of corn.' When you win over public opinion for a cause, you move the momentum toward change."
Influencing public opinion is only part of the battle to repeal the death penalty, Stack thinks. It also requires changes in attitudes. "I don't want violence to be considered an acceptable form of solution to societal problems. [Through my research] I want to hone in on these issues and take a more principled, enlightened approach," Stack said.