Communications
Storytelling Can Educate, Change Perspectives, and Inspire Global Action, Says Alum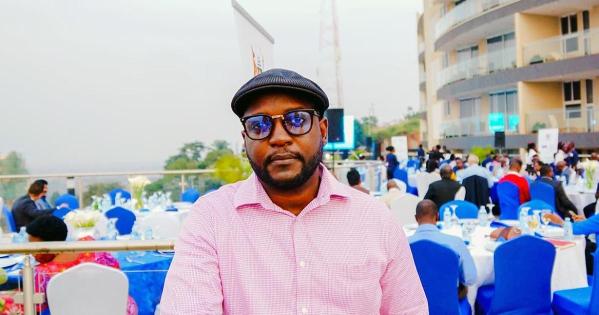 Throughout more than a decade as a professional communicator, Alex Busingye has woven one thread throughout his work – storytelling for social good. He believes that storytelling can be impactful, insightful, and move one person to make a difference in the life of another person. Looking at the difficult issues that are facing the world, he asks himself, "How are you going to reach new people and make an impact?".
Working with the global non-profit WaterAid Busingye has been able to use the powerful components of storytelling to generate positive change throughout Uganda. "Through effective storytelling at WaterAid, we can make sure we are creating an impact and that we will achieve our goal that everyone, everywhere has clean water, decent toilets and good hygiene in a generation – and we can't do it alone." As a Communications Officer, he's responsible for crafting a narrative that inspires potential donors, local communities, and other stakeholders.
Busingye's interest in becoming a professional communicator began when there was a crisis situation in his high school, and he credits having the opportunity to listen to influential speakers during that time with helping him understand the power of words to influence. "I remember being mesmerized by that experience. For me, it was an unlocking experience because it let me view firsthand the power of communication" said Busingye.
Now he finds himself exactly where he wanted to be – somewhere in-between conflict management and peacemaking. It was through learning how effective, personal communication can be used to bring about peace that he realized the true power of communications and that this calling was something he wanted to pursue full time. After using this inspiration to fuel his undergraduate experience, he wanted to take a step further and enrolled at American University to pursue his Master's in Public Communication (now the Master's in Strategic Communication).
He credits his time and experience at AU as being the key to unlocking his success as a communicator and a storyteller. "One of the most profound things that I got from AU was really the confidence" reflects Busingye. "If you were to ask me one thing that I really took away about the style at AU, it was the confidence and that confidence that I got from my time studying at AU kept on manifesting over time in everything I am doing".
After completing his MA, Busingye continued to expand his storytelling through two journalistic endeavors. He first worked as a sportswriter at Ducor Sports where he focused on telling the stories of African athletes who weren't always getting the recognition that their peers from other parts of the world were receiving. Then he worked with the award-winning digital news outlet, The Bush Chicken, based in Liberia, where his team covered the Ebola outbreak of 2004. By putting this news programs online, his team was able to effectively communicate updates on the outbreak remotely.
Busingye notes that the most rewarding parts of his communications journey are the opportunities he has had to pay forward the things he has learned and experienced, both academically and professionally, to others that may not have the same opportunities. He has created his own communications curriculum that has been used by governments, universities, and his own consultancy firm.
This led to his work with Kampala International University as a non-faculty member where he was able to teach the communications skills he learned from his time at AU, and throughout his career, to the students at Kampala once a week, free to all who wanted to take it. "I'm grateful that I had the opportunity because now I get to take every lesson that I learned – both in campus life and in the classroom – and share it with the next generation so that they're empowered, and they get to do much better than I did," said Busingye.
He worked with his students to establish university clubs and newspapers that emphasized reporting and content creation so they can discover the power of effective storytelling for themselves. He's especially proud as six of his students have earned scholarships to pursue their own Masters' degrees. "Over time you realize that what you've learned and experienced was given to you for a reason and you're here to give it back to others," enthuses Busingye."
Another passion for Busingye is to take all that he's learned and use it to change the global narrative about African businesses.  He believes storytelling is a critical component of overriding misconceptions and preconceived narratives that now exist. He has hope in the power of positive, affirming communications. Reflecting on this hope, Busingye expresses, "I feel like if a lot of others like me are sharing what they know with everyone else, then we have a more empowered generation."
"Because I had that training in AU, it gave me the confidence that I'm one of the best communicators that the world has to offer," Busingye conveys. "No matter what is in front of me, I can challenge it". Those challenges excite and motivate him to continue pursing work that's rooted in his deep sense of social and environmental justice. "As much as I'm trying to create impact in various fields (healthcare, education, development), I feel like the grand purpose of all that I've been able to do is to motivate and bring together all of the communicators that I've worked with," expresses Busingye. "Let's change the narrative and let's tell a different story about ourselves…if we do that, that will unlock our potential in ways that we cannot imagine yet".