Communications
Tapping into the Power of Data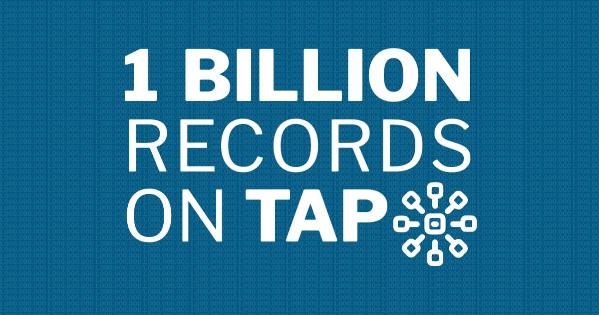 The Accountability Project, a powerful resource to help newsrooms and researchers search across data, this week surpassed a significant milestone—one billion records.
The proliferation of public data has been a boon for journalists. Finding patterns and connections can yield important stories about conflicts of interest, undue influence and issues that warrant deep public scrutiny. But for a reporter on a tight deadline, accessing information spread across various agencies can be arduous and time consuming. The Accountability Project provides a solution.
TAP is a project of the Investigative Reporting Workshop, the award-winning independent newsroom at American University's School of Communication whose mission is to hold the powerful accountable through original, data-driven investigative reporting. The project was made possible through a grant from the Reva and David Logan Foundation.
TAP standardizes and indexes public data providing a simple but powerful way to search across otherwise siloed records. Since its launch in the summer of 2019, the free and flexible resource has garnered approximately 14,000 unique users—journalists, researchers, public- interest groups and concerned citizens. No other tool provides free access to such breadth of data in one search. Many search sites focus on a single subject. TAP takes the opposite approach to surface people, companies or addresses across many different data sets such as campaign finance, nonprofit directors, government spending or corporate records.
"The Accountability Project provides a vital resource for original, data-driven journalism and other significant research," said Charles Lewis, IRW's founder and executive editor. "Thanks to the leadership and vision of IRW's data journalist and editor Jennifer LaFleur and her tenacious team of data researchers, and the wonderful support of the Reva and David Logan Foundation, over a billion records of important public data now are readily available to the American people."
"Strengthening the health of our democracy through data-driven journalism requires massive data sets and new analytical tools. The School of Communication is proud of The Accountability Project's extraordinary milestone reaching its one billionth record of credible, accessible, and free public data to advance trustworthy journalism," said Laura DeNardis, interim dean of the School of Communication.
While TAP is a powerful tool to verify information quickly and easily, its most exciting use is as a significant investigative resource that enhances journalism and strengthens storytelling. For example, an Eye on Ohio investigation based on TAP data helped lead to the July 2020 arrest of Ohio's Speaker of the House for his role in a bribery scheme. "The Accountability Project has helped us bring transparency to Ohio," said Lucia Walinchus, executive director for the nonprofit newsroom Eye on Ohio. "Without databases like The Accountability Project, these important public service stories would not be written."
Since March 2020, the TAP team focused on adding specific information to help newsrooms across the country deepen local COVID-19 coverage—TAP now contains data ranging from Paycheck Protection Program loans and other stimulus spending to hospital and nursing home data. In recent weeks, reporters have checked TAP data to inform reporting on arrests after the violent riot at the U.S. Capitol.
Much of the information now included in TAP required filing open-records requests or extracting data from government websites. The TAP team also benefits from partners such as Big Local News, MuckRock and university data journalism classes that have contributed data. TAP's billion records come from hundreds of relevant databases—but thousands more exist at government agencies, advocacy groups, news organizations and specialty sites. As the TAP team continues to expand the resource, it actively solicits feedback on additional data collections to add so TAP meets the needs and interests of its users.
Jennifer LaFleur has coordinated TAP since joining IRW as data editor in 2017. Jacob Fenton has led development of the site. Dozens of interns and fellows have contributed to the project, the brainchild of the late David Donald, former data editor IRW. In his original proposal for the project, Donald stressed the need for data among accountability professionals: "The key is the link among databases that provide the connections that allow us to hold the powerful accountable for their decisions and actions."
Richard Logan, president of the Reva and David Logan Foundation and whose generous support launched the effort, said, "The creation and success of TAP as a powerful tool for research and accountability is a tribute to all who worked so hard and kept the faith: Charles Lewis, Jennifer LaFleur and the team, and of course David Donald whose seminal influence set this project in motion. Here's to the second billion!"