Communications
Undergraduate Student Wins 2021 Investigative Journalism Award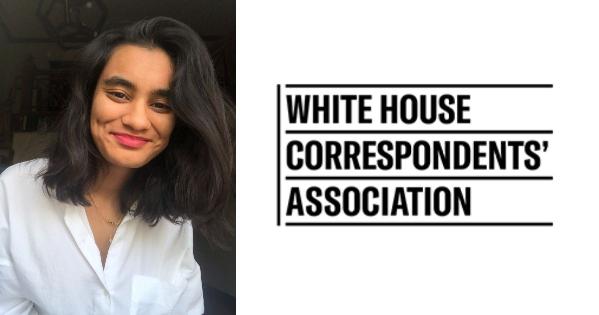 Riddhi Setty, a student studying Journalism at American University School of Communication (AU SOC) has been named the 2021 AU SOC White House Correspondents' Investigative Journalism scholarship, a $5,000 award.
The award is given to an undergraduate or graduate student in journalism at SOC who shows promise in the field of investigative journalism. The funding comes equally from the WHCA and AU. The recipient is recognized along with other university scholarships nationwide. 
"In an extraordinarily tough year – one buffeted by the challenges of online education and a global pandemic – Riddhi's work stood out, giving new meaning to the words 'remote learning,'" said Amy Eisman, director of SOC's Journalism Division. "Judges were impressed that she undertook an investigative project about medical waste disposal while attending school remotely from India."
Setty, who is president of Her Campus American, a campus publication said that she gained a new understanding of the dangers of misinformation and the power of investigative journalism while studying social media and its role in the political sphere for an Election Campaign course.
"In a world where it has become increasingly easy to mistake a rumor for a fact, it has become increasingly important for journalists to wade through the chaos and find the truth, separating it from conspiracy theories, false allegations and lies," Setty said.  
As part of her investigative broadcast journalism class, Setty chose to look into the improper disposal of biomedical waste in New Delhi. What started as a passing comment by a family member about masks strewn on the side of the road quickly turned into an in-depth examination of mismanagement of hazardous waste at every level.
Setty focused on the plight of those whose pleas had been unheard by their supervisors for months on end, the minimum wage workers picking up this waste who were forced to put their lives at risk to feed their families.
Investigative Broadcaster in Residence Chris Halsne was Setty's professor on the project. In addition, the judges for this honor were: John Sullivan, Investigative Reporter in Residence; Jennifer LaFleur, Data Journalist in Residence; Rick Young, Frontline producer; and Eisman.
"Reporting a half-world away this year, she remained fearless in her pursuit of the truth despite government interference, community health restrictions, and lack of access to team resources," Halsne said. "There were never any excuses, just hard work and perseverance. That independent spirit shined through day after day. These intangible attributes are at the core of investigative journalism."
The WHCA partners with universities to encourage young journalists across the country. AU SOC's specific focus on investigative journalism in is the only such student award in the organization.