School of Communication
4400 Massachusetts Avenue NW
Washington
,
DC
20016
United States
How to Save Lives Using Strategic Communication
A good strategic communicator identifies a problem, and then figures out how to solve it through the process of applying their skills to an analysis of the audience, the resources available. Below, American University senior Rafaella Pastor Ferrari studying Public Relations & Strategic Communication provides a perfect case study of how you can create change - and literally save lives - when you practice strategic communication effectively.
The Challenge
The Honduran Foundation for Kids with Cancer has been in existence for 35 years and has become one of the most important charities in Honduras, due to its prestige its constant work and the transparency with which funds are handled. However, it needed to raise its profile to grow its donor base to serve the large population of Honduran children with cancer. The audience is Hondurans who are well-off, but who have some charity fatigue – being asked to donate too many times to too many causes. The Foundation wanted a fresh approach to reach this jaded audience.
The Foundation's overall objectives include the intention to reduce mortality rates of children with cancer in Honduras, providing appropriate oncological treatment in a timely manner, and free and professional medical care. In a nutshell, the goal is to increase donations which will reduce mortality and increase access to care. This will be achieved through the second edition of 1x1 that will engage the three different social classes of the country, which is what the foundation is struggling with the most.
The Message
The message that you can give one child with cancer the medication and care they need to survive for one lempira per day (about 4 cents) was the core of the campaign, which she named Uno por Uno (1X1) – One for One.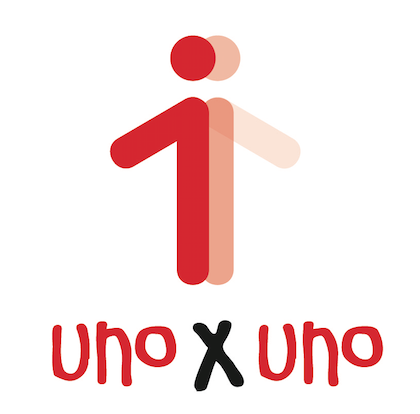 The Strategy
Pastor Ferrari began to think about how she could visually represent this idea. She designed a logo and she also devised a hand gesture - both hands held in front with index fingers pointing up - that echoed the campaign message, and would be instantly recognizable on video, at events, and on social media.
Pastor Ferrari also had her first run-in with red tape – it was very difficult to get people lined up for video shoots due to other contractual obligations. She ended up pitching people to allow photos including the hand gesture that could be used to spread the campaign on social media.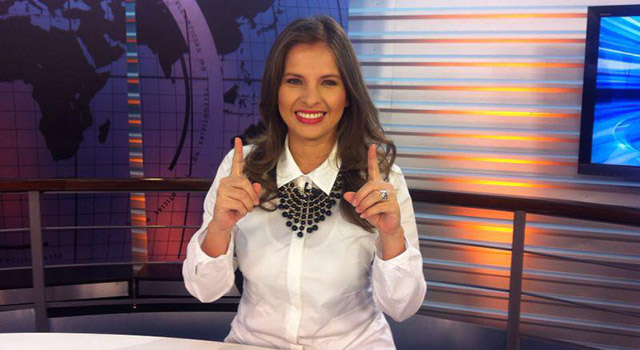 She began to conceptualize the PSAs, putting together script and story boards. The concept was to have well-known Hondurans making the case for giving, and underscoring the campaign using the name and hand gesture. She was able to leverage her family connections at Honduras' largest television station in order to access some of the top talent in Honduran television, but she also reached out to fashion bloggers, professional athletes, and community and business leaders.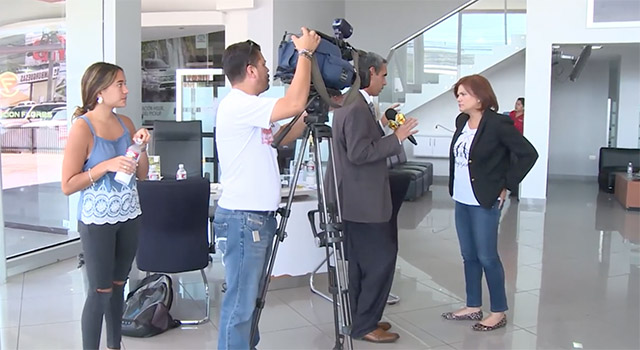 Pastor Ferrari managed every aspect of the video shoots – from script, to staging, to acting as teleprompter.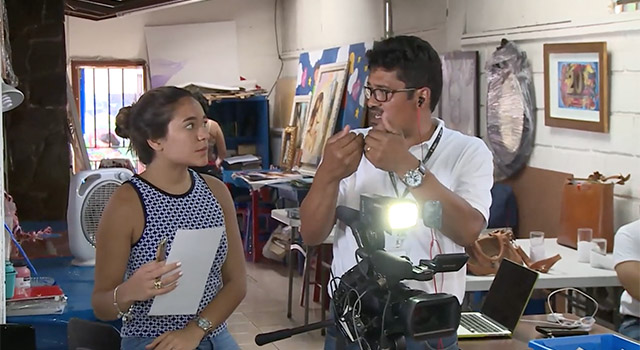 The Results
The campaign was a success. The Foundation reports that 326,000 Lempiras ($14,806) were raised in the month of November 2015, while the 1X1 campaign aired on National Television, and appeared in social media posts, and in other traditional media outlets). Approximately 933 sponsors reacted to the campaign to support a kid with cancer.
The Foundation received 1.5K likes on its Facebook page the day the campaign was, and the video spots, also posted to Facebook, received from 5K to 12K views and 565 to 1K reactions on each.
Uno por Uno Campaign
Spanish language TV spots produced by Rafaella Pastor Ferrari
There was an issue with the embedded tweet.
Campaign 2.0
The Foundation was so pleased, it asked Pastor Ferrari to develop a second campaign in 2016. This time, she decided to increase engagement by focusing on the children who were being helped by the Foundation. She developed a new series of PSAs, featuring both celebrities and children.
The logo and hand gesture and focus on social media persisted from the first campaign, tying them together. Once again, the Foundation saw a strong response. Pastor Ferarri said she feels lucky to be able to continue working on the campaign. "I enjoy working so much on this project and the challenge of linking what I have learned in class to real life situations."