Communications
Students Making a Difference: MEANS Database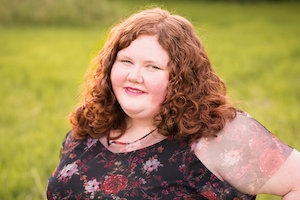 A senior at American University studying Public Relations and Strategic Communication, Zoey Jordan Salsbury has already built a rage of professional experience, including acting as a Communications Director and Deputy Director for an award winning non-profit, MEANS Database, that connects organizations and businesses with excess food to nonprofits who can deliver that food to those who need it. SOC's Dasia Willis sat down to talk with Salsbury about MEANS latest campaign, designed to help Puerto Rican hurricane refugees in Florida.
SOC: What developed the MEANS Database team's initial interest in launching this specific campaign?
ZJS: A food pantry in Florida reached out to the MEANS team via email and told us that they were experiencing unprecedented demand due to the influx of refugees. The laws around public benefits for Puerto Ricans who move from PR, a US territory, to a US state are confusing, which leads to many missing out on the benefits they are entitled to, and relying on the emergency food system. We wanted to help!
SOC: What does the success of this campaign mean for the refugees in Florida?
ZJS: Right now Florida produces more than enough food to feed all the refugees and food insecure citizens of the state. But estimates show anywhere from 30-50% of that food is thrown away. If MEANS' campaign is successful, we'll be able to recruit more food donors in Florida, and provide an additional source of food to emergency food providers in Florida. This will help refugees focus on the other hurdles their families face, and not worry about their basic needs.
SOC: As the Deputy Director, what are the main takeaways you're able to gain for all of your honorable service within MEANS Database?
ZJS: Working with MEANS Database has been such an amazing learning experience! I started with MEANS the summer before my freshman year at AU, as our Communications Director. I got to work on projects most undergrads never have the chance to. In between classes I was booking my boss on national TV shows, working with Edelman staff on joint press releases about partnerships, and so much more. As our Deputy Director I've learned how to do everything from payroll, event planning and more. It's been an amazing experience, all while getting to make a difference.
SOC: Are there ways AU students or other interested parties can help and join the cause with MEANS Database besides donating?
ZJS: We are always looking for volunteers and interns! MEANS works out of the Kogod Incubator in the Don Meyers building, so as I like to say, the commute is great. We're really flexible with scheduling and can help you focus on what you want to learn more about - be it grant writing, public food policy research, or donor management.
We also are always looking for new food donors, so if you work at a restaurant, grocery store, or know someone who does, you can sign up and start donating, or learn more here.
SOC: Are there any upcoming projects or campaigns we should be on the look out for?
ZJS: MEANS is a 100% mobile accessible platform, but we're hoping to launch a standalone app soon to make it easier for folks to donate quickly at the end of a busy work day. Keep an eye out for that!