Meet the graduate students awarded SOC's named fellowships for the 2014-2015 academic year.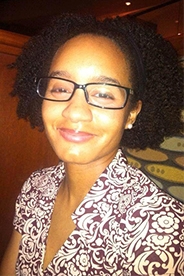 Lenore T. Adkins - BNA Fellowship
Lenore T. Adkins spent the last 10 years as a reporter at the Daily Herald, the third-largest newspaper in Illinois. Adkins' was most recently responsible for the sixth largest school district in the state and seven municipalities. Adkins won a 2012 Illinois Associated Press Editors Association award for her part in a series that focused on the dangers of distracted driving. Adkins' work has also been featured in The Associated Press. Prior to joining the Daily Herald, Adkins covered education at the Hyde Park Herald and Lakefront Outlook newspapers in Chicago for three years. Her coverage of gang violence at the famed Wendell Phillips High School in Bronzeville as a result of new attendance boundaries scooped the major Chicago papers. She won a 2004 award from the Illinois Press Association for stories that documented the difficulties a new Hyde Park principal faced living up to her predecessor. Adkins joined the Herald and the Outlook in 2001, soon after she graduated from Rutgers University, where she holds an honors degree in journalism and media studies.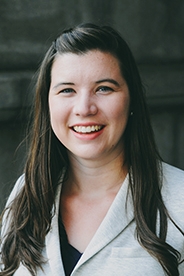 Liz Essley Whyte - Center for Public Integrity Fellow

Before signing on as a fellow, Liz Essley Whyte worked as the managing editor of Philanthropy magazine, a quarterly publication based in Washington, D.C. She managed the magazine's production schedule and wrote long-form features. Prior to that, she spent two years as a local reporter for The Washington Examiner, where she covered northern Virginia and transportation. Her stories on insider deals at the Metropolitan Washington Airports Authority got the attention of Congress and a Cabinet member, and went on to win top awards from the Virginia Press Association and the Society of Professional Journalists. U.S. Secretary of Transportation Ray LaHood told both a congressional oversight committee and The Washington Post that Whyte's stories moved him to demand reform at the airports authority.Whyte graduated summa cum laude from Hillsdale College, where she majored in history and served as editor-in-chief of The Collegian.
Jake Plevich - PunditWire
Jake Plevelich is a graduate of The Schreyer Honors College at The Pennsylvania State University;earning degrees with Distinction in History and Political Science. He is a member of Phi Beta Kappa, Phi Alpha Theta, and Pi Sigma Alpha. Jake is a native of Pennsylvania, where he interned in Tim Holden's Congressional Office, President Barack Obama's re-election campaign, and worked as a Field Organizer on the 2014 Pennsylvania Democratic primary for governor. Currently, Jake serves as the Editor at PunditWire and studies Political Communication.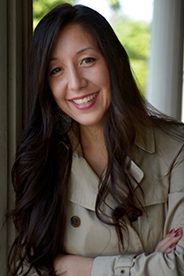 Moriah Balingit - Washington Post
Moriah Balingit was the city hall reporter for the Pittsburgh Post-Gazette, where she worked for six-and-a-half years. During her time on the beat, she reported on a federal probe in to city business that led to the indictment of the police chief and the collapse of a young mayor's political career. Along with her colleagues, her work was recognized by a letter of commendation from the Al Nakkula Police Reporting Contest and with a Golden Quill Award. Previously, she covered crime and breaking news. She wrote extensively on juvenile murder convicts, the child welfare system and families impacted by violence. Her contributions to coverage of the Penn State sexual abuse scandal and a story she wrote about a woman who lost three sons to homicide were both recognized in regional reporting contests. She ended her tenure at the paper reporting from Bangladesh on unionization in the garment industry as a fellow with the International Center for Journalists. She also traveled to Nepal on a grant from the Pulitzer Center on Crisis Reporting to document the lives of Bhutanese refugees coming to Pittsburgh.

She holds a bachelor of science in news-editorial journalism from the University of Oregon and interned at The Sacramento Bee, The Oregonian and the Student Press Law Center while in college. She was born and raised in Sacramento.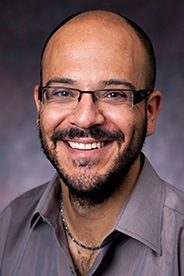 Pietro Lombardi - Investigative Reporting Workshop
Pietro Lombardi is an Italian Fulbright grantee and graduate student in the journalism and public affairs program, with a concentration in the investigative track, at American University.

Lombardi wrote his first article when he was ten years old. Writing that less-than-70-word text made him understand that he wanted to be a journalist.

He has worked as a journalist for six years, covering local politics, criminal networks, environmental issues and international news. He worked for, and contributed to, several Italian media outlets, up to the international desk of "Corriere della Sera," the leading Italian newspaper.

Lombardi has a bachelor's degree in communications and a master's degree in multimedia journalism and new information professions, both obtained with honors.

His investigation into environmental crimes in the Campania region (Italy) received a special mention at the 5th International Prize of Journalism "Maria Grazia Cutuli" in 2009.

Lombardi has always been a bit of a wanderer and an aspiring globetrotter. He has studied or worked in Italy, Spain, the U.K., Latvia and the United States. While waiting for traveling the world with his Moleskine, a digital recorder and a camera, he tries to be a good journalist.

He has just realized one of his greatest ambitions. When he was 14, he watched Pakula's "All the President's Men". Since then, he has dreamed of working at The Washington Post. Thanks to the investigative journalism practicum, he is working with and learning from the Post's investigative team.
Ruya Norton - Outreach Strategies
For the past 5 years, Ruya has been immersed in the nonprofit world, where her fascination with digital storytelling and outreach first took root. Most recently, she spent two and a half years at Maasai Girls Education Fund as their Communications Associate, where she built a thriving social media presence from the ground up. Ruya also served pro bono as Social Media Director at LaunchProgress, a nonprofit and PAC that identifies and supports young, diverse progressives in their bids for local and state elected office.
Prior to AU, Ruya spent six weeks volunteering at a treehouse hostel in Costa Rica, and is eager to live abroad after completing her master's degree this August. Beyond communication, her passions include human rights, minimalism, and environmental preservation. Ruya earned her B.A. from Mount Holyoke College where she studied religion, gender studies, and received a certificate in culture, health and science.