Faculty Success Story
AU SOC Professor Montgomery Challenges Junk Food Marketers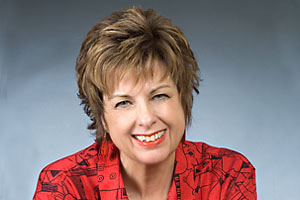 Today, about 17 percent of kids are overweight, putting them at greater risk for cancer, diabetes, cardiovascular disease, and other serious health problems. Montgomery says the marketing practices of food and beverage giants like McDonald's, Pepsi, and Burger King, are partly to blame.
"This very well could be the first generation that doesn't live as long as their parents," says the SOC professor of public communication, who has built a career advocating for more kid-friendly media.  
In 2007, Montgomery co-authored a study with the Center for Digital Democracy documenting how high-calorie, low-nutrient foods are being marketed to youngsters using everything from music downloads to online games to branded social networking sites. The report, submitted to the Federal Trade Commission, recommends a new set of ground rules for the new "marketing ecosystem" of cell phones, instant messaging, and other digital technologies. She also testified before the FTC about the vulnerability of children to digital marketing in a rapidly changing world.
And while Montgomery doesn't think children and teens should be "off limits" to food marketers, she says parents, policymakers, and health care providers need to draw a line in the sand.
"This is new territory, and in many ways, young people are forging the path," says Montgomery, who explores the issue in her book, Generation Digital: Politics, Commerce, and Childhood in the Age of the Internet. "We can't afford to be laissez-faire. We need to ensure that digital media evolves in such a way that it can be a positive force in our children's lives."