Alumni Success Story
Barry Josephson Makes Hits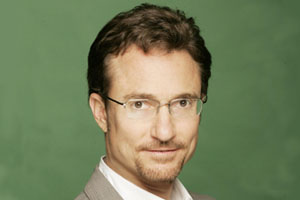 Barry Josephson makes hits. Enchanted, one of his many box-office successes, earned two Golden Globe and three Oscar nominations plus a Critic's Choice Award for Best Family Film. Bones, his crime-drama, marked its 100th episode while continuing to pull in strong ratings and enthusiasm from its viewers. "I read all the blogs, I look at everything…I look at all the mash-ups," says Josephson, who insists that the show's editing is influenced by fans' creations on YouTube. "For me, this is very exciting."

His latest feature, Life as We Know It, starring Josh Duhamel and Katherine Hegel came out in 2010.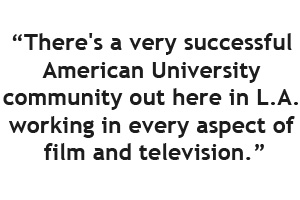 Before going out on his own, Josephson spent six years at Columbia Pictures, where he served as president of worldwide production, producing such hits as Men in Black, Air Force One, In the Line of Fire, and the Fifth Element.

Josephson likes to share his good fortune. He is a founding member of Comic Relief, the fundraiser hosted by Robin Williams, Billy Crystal and Whoopi Goldberg, which raised millions of dollars in aid for the homeless through the 1990s before reuniting in 2006 to benefit survivors of Hurricane Katrina.

He also gives back at AU, where he chairs the SOC building committee. "The School has long deserved the kind of facilities the new building will offer," Josephson says. He also serves as a member of the Dean's Advisory Council, an alumni mentor and as a guest lecturer in the school's Summer in L.A. and Executive Suite courses.
"There's a very successful American University community out here in L.A. working in every aspect of film and television," observes Josephson, "and I've had the pleasure of seeing just how far SOC has come in recruiting talented students and a dynamic, accomplished faculty."