Alumni Profile
Success Suits Fox News' Camerota '88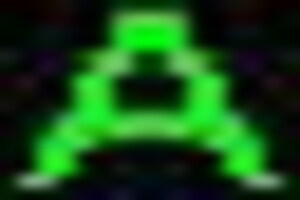 Alisyn Camerota, SOC/BA '88, has an early start every weekend.  The weekend co-anchor of the Fox News Channel's morning program Fox & Friends Weekend awakens before 4 a.m. to make her first morning meeting at 4:45 a.m. By 7 a.m. when the cameras roll, Camerota is sitting on the anchor couch ready for her three-hour show.
"Every morning when my alarm goes off, I'm shocked.  I never know why it's ringing, until I remember, 'oh yeah, this is what time I go to work."   
Her prominent role has garnered lots of attention.  She's recently been profiled in several publications including The New York Times, Celebrity Parents Magazine and The New York Observer's new magazine The Playground.  
As busy as she is, Camerota has always made time to give back to American University. She has mentored School of Communication students for the past six years as part of SOC's Alumni Mentoring Program. She's also come back to AU to speak to classes and recently met with students participating in the annual NYC site visit networking trip along with SOC alums also at Fox, Rick Leventhal and Sharri Berg. Camerota is the co-chair of the NY chapter of SOC Alumni Ambassadors. 
"I always look forward to the annual visit of A.U. students.  It's so gratifying to see how committed they are to becoming journalists," she said.  "They ask great questions about the career paths we took.  And frankly, it's nice to see how far Sharri, Rick and I have come from our days at A.U. together."  
After graduating from American University, Camerota began her career at Koppel Communications, where she worked on ABC newsman Ted Koppel's critically acclaimed primetime documentaries. She then joined Fox News Channel's Boston bureau as a correspondent in February 1998. 
Before joining Fox, Camerota worked at a number of different stations, including WHDH in Boston, WTTG in Washington D.C. and for Fox's national crime program, America's Most Wanted.  
She's covered most of the major news stories of the past decade, including the 2008 Presidential campaign.  She reported live from Boston's 2004 Democratic National Convention from Columbus, Ohio on Election Night in 2004. She was live on the air for hours providing coverage of the War in Iraq as U.S. troops entered Baghdad and while Saddam Hussein's palace was seized. In 2001, she reported from Ground Zero and the Pentagon in the wake of the Sept. 11 attacks.  
Camerota says she's grateful to American for helping to launch her career in TV news that she always dreamed of.  "I was lucky enough to work at the campus TV station," she said (Also mentioning she co-anchored the news, hilariously enough, with her present day colleague Rick Leventhal). "I had a terrific internship, courtesy of A.U., that helped me network to get my first job. " 
She says she's not sure what's next, but that's fine with her. "I'm very content and happy with where I am now.  It's nice to finally not be worried about the next step and to enjoy the present."