Alumni Success Story
The FACTS of the Matter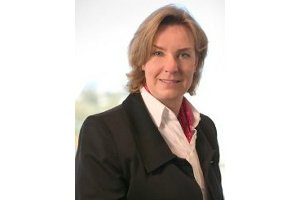 BA, European Integration, 1984
Home Country: Spain
Following her graduation from American University, Laura Stanbridge began working at the Paris office of the American computer company General Automation. As head of the World Trade Division, she oversaw all the business development, marketing, contracts and client relationships. Stanbridge relocated to New York in 1986, where she created the first French-speaking television station in the U.S.
With support from the French government, Stanbridge set up the award-winning French American Communications and Television Services (FACTS), providing the New York area with French news programming (subtitled in English) during the Gulf War, as well as overseeing the production of other French speaking programs. The French government has since used FACTS as a model in other key cities in the US. In 1991, Stanbridge joined the award-winning production company CASE Television in London, where she achieved credits for several hard-hitting documentaries broadcasted on the BBC and Channel 4.
Stanbridge has contributed greatly to many charities and organizations in the U.S., United Kingdom, France and Spain, and she has been an active member of several Anglo-American diplomatic organizations such as The Pilgrims and the Institute for U.S. Studies, both based in London. In Spain, among other extra-curricular activities, Stanbridge founded Women in Business, was the vice president of The Arts and Cultural Association of Marbella, and became an active member of Costa Networking and the CIT, The American Chamber of Commerce, and the British Chamber of Commerce.
In 2001, Stanbridge moved to Marbella, Spain, to set up KSi Costa Consulting Group, which provides accountancy, legal, HR and payroll services, and also includes an investment firm. Today, the group is considered one of the most prominent businesses in Southern Spain. Stanbridge is also the President for Andalucia of the British Chamber of Commerce in Spain, as well as participating in many other organizations.
During her time at AU, Stanbridge completed two certificates of expertise in Europe after completing two study abroad programs focused on the workings of the European Commission.