Several SOC faculty members have published books recently, following SOC's tradition of highly acclaimed academic and personal works.
W. Joseph
CAMPBELL
Campbell is a tenured full professor who has written five books and numerous journal articles, book chapters, and refereed conference papers. Before entering journalism education, Campbell was a professional journalist in a 20-year, award-winning career that took him across North America to West Africa, Asia, and Europe.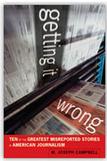 Recently Published

Getting It Wrong debunks 10 prominent media-driven myths, among them several of the most cherished stories American journalism tells about itself. Media-driven myths are stories about and/or by the news media that are widely believed and often retold, but which, under scrutiniy, prove to be apocryphal or wildly exaggerated. These include the notion that the news media brought down Richard Nixon's corrupt presidency, ended Sen. Joseph McCarthy's anti-communist witchhunt, and fomented the Spanish-American War.
Other Works
The Year That Defined American Journalism: 1897 and the Clash of Paradigms (Routledge, 2006).
The Spanish-American War: American Wars and the Media in Primary Documents (Greenwood, 2005).

Yellow Journalism: Puncturing the Myths, Defining the Legacies (Praeger, 2001).

The Emergent Independent Press in Benin and Côte d'Ivoire: From Voice of State to Advocate of Democracy (Praeger, 1998).
Nick
CLOONEY
Clooney is a joint SOC and Newseum Distinguished Journalist in Residence. He has over thirty years of experience in broadcast and print journalism.
Recently Published
The Movies That Changed Us: Reflections on the Screen (Atria, 2003) is Nick Clooney's analysis of 20 films that impacted society and the basis of a course he will teach in Spring 2009. Clooney is also the author of Cincinnati: Majestic Vision (2001) and Nick: Collected Columns of Nick Clooney.

Charles
LEWIS
Charles Lewis is a national investigative journalist; a former ABC News and CBS News 60 Minutes producer, best-selling author and founder or co-founder of three nonprofit organizations, including the Center for Public Integrity and its International Consortium of Investigative Journalists. See his full profile here.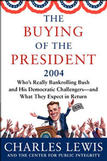 Recently Published
Charles Lewis co-authored the New York Times best seller The Buying of the President 2004 (HarperCollins, 2004), an investigative analysis of campaign contributions and how they affect candidates. The book, researched by many SOC journalism students, was written with The Center for Public Integrity, a non-profit, non-partisan investigative reporting organization that Lewis founded.
Other Works
The Cheating of America (William Morrow, 2001).
The Buying of the President 2000 (Harper Perennial, 2000)
The Buying of Congress (Avon, 1998). The Buying of the President 1996 (Avon, 1996).
Rick
ROCKWELL
Rockwell's expertise in Latin America stems from his journalistic work in Central America and Mexico in the 1980s and 1990s. In addition to his books, he has authored or co-authored 19 book chapters, government reports and peer-reviewed journal articles on Latin America. See his full profile here.

Recently Published
Rockwell's Media Power in Central America (University of Illinois Press, 2003) won a "Choice" award for 2003 from the American Library Association, which listed it as one of the best academic books of the year.
Other Works
Rockwell has contributed to many publications, such as:
Latin Politics, Global Media (University of Texas Press 2002)
Global Journalism: Topical Issues and Media Systems (Longman Press 2003)
The Encyclopedia of International Media and Communications (Academic Press 2003).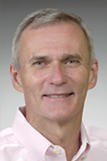 Rodger
STREITMATTER
Streitmatter is a professor in the journalism division who worked for the Roanoke Times and World News among other papers. He's won AU Teacher-Scholar of the Year and has a PhD from American University. See his full profile here.

Recently Published
From "Perverts" to "Fab Five" tracks a half-century of how the American media have depicted gay people. Each chapter of Streitmatter's illuminating book describes a particular milestone on the media's evolution from demonizing homosexuals over fifty years ago to celebrating gay people today.

Other Works
Sex Sells!: The Media's Journey from Repression to Obsession (HarperCollins, 2004)
Voices of Revolution: The Dissident Press in America (Columbia University Press, 2001)
Empty Without You: The Intimate Letters of Eleanor Roosevelt and Lorena Hickok (Free Press/Simon & Schuster, 1998; paperback: DaCapo Press/Perseus, 2000).
Mightier Than the Sword: How the News Media Have Shaped America History (Westview Press/ Harper Collins, 1997)
Raising Her Voice: African-American Women Journalists Who Have Changed History (University Press of Kentucky, 1994)
Unspeakable: The Rise of the Gay and Lesbian Press in American (Faber & Faber 1994).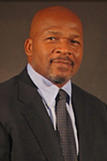 John
WATSON
Watson brings a rare combination of extensive professional experience and formidable academic credentials to the classroom. A journalist for 21 years, he has a law degree and a Ph.D. His research on media law and journalism ethics has been published in law reviews and refereed scholarly journals. See his full profile here.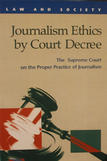 Recently Published
Journalism Ethics by Court Decree: The Supreme Court on the Proper Practice of Journalism (LFB Scholarly Publishing, 2008) is the latest book by Watson. The book covers historic Supreme Court decisions relating to the First Amendment and conflicts between law and journalism ethics.