Faculty Books

Several SOC faculty members have published books recently, following SOC's tradition of highly acclaimed academic and personal works.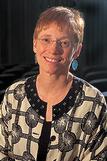 Patricia
AUFDERHEIDE
Patricia Aufderheide is a professor of Film and Media Arts and director of the Center for Social Media. Aufderheide has received numerous journalism and scholarly awards, including career achievement awards, in 2008 from the International Digital Media and Arts Association and in 2006 from the International Documentary Association.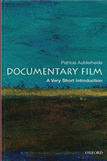 Recently Published
Professor Patricia Aufderheide's book Documentary Film: A Very Short Introduction (Oxford University Press, 2007) covers genres and styles of documentaries and issues such as ethics and objectivity.  She cites examples from both classics and modern documentary films.
Other Works
Communications Policy and the Public Interest: The Telecommunications Act of 1996.

The Daily Planet: A Critic on the Capitalist Culture Beat.

Chris
PALMER
Chris Palmer is a wildlife filmmaker who joined the SOC faculty in 2004. Since then, he has founded its Center for Environmental Filmmaking; launched Classroom in the Wild and initiated collaborations with Maryland Public Television, which broadcasts SOC student films, and the National Oceanic and Atmospheric Administration. Palmer has produced hundreds of hours of films for television and the global network of IMAX theaters.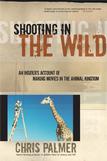 Works In Progress
In Shooting In The Wild, Palmer looks past the headlines about TV host Steve Irwin's death by stingray and filmmaker Timothy Treadwell falling prey to his beloved grizzlies, to uncover a more pervasive and troubling trend toward sensationalism, extreme risk-taking, and even abuse in wildlife films.