Alumna Profile: Ashley Johnson (MA '08) Recognized for Leadership in Washington Business Journal's 40 Under 40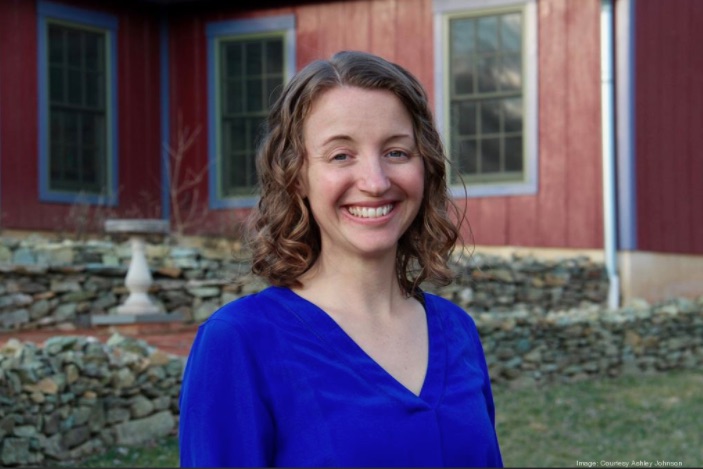 Inspired by the challenges she saw in her own local high school's special education classroom, Ashley Johnson co-founded The Literacy Lab in 2009. The Literacy Lab, in partnership with school districts, provides children from low-income families with individualized reading instruction to improve their literacy skills. The Literacy Lab strives to close the literacy gap for children from age three through grade three by embedding full-time, rigorously-trained tutors in early childhood centers and elementary schools. Ashley's work through The Literacy Lab allows her to give her best to those who need it most.
How did your time at American University School of Education impact and influence your life?
My time at American University School of Education gave me a grounding in literacy best practices that was the foundation for launching The Literacy Lab. Seeing what was possible for students when educators embodied a science-based approach to reading motivated me to want to find a way to provide high-quality early literacy services at scale for the children who need it the most.
How did you find your calling at The Literacy Lab, and what lessons learned do you have for students trying to find their niche/passion?
When I was taking classes at American, I was also teaching full-time as a Special Education teacher at the high school level in DC Public Schools. Many of my students had not received research-based reading education at a young age, and I saw the life-long consequences of this for them first hand. This injustice compelled me to co-found The Literacy Lab on the belief that literacy is a human right. If you are trying to find your passion or niche, I'd suggest doing work on the ground level to see where you can have the greatest impact.
How can students get involved with contributing to antiracist causes as well as contribute to racial justice and equity?
I think this will look a bit different for everyone. The important thing is to be authentic and genuine in your desire to be involved and to leverage your individual skills and talents to contribute to racial justice and equity. Seek understanding, engage with those with different perspectives, and focus on what actions you can take personally in order to make change.
What advice do you have for current SOE students?
Although the pandemic presents obvious challenges, especially in education, be open to the idea that it will also present opportunities in many forms. Be on the lookout for these. There may be ways that educators can learn about how children learn, how families can be engaged, and how to best reach children that are revealed by the current circumstances that we wouldn't have otherwise been able to investigate. These insights may lead to opportunities to innovate and scale things that are found to have an impact. While there are many things that are daunting about entering the field of education right now, know that you are needed now more than ever.