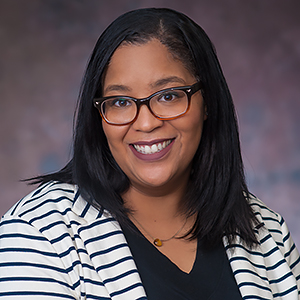 Kaili Baucum

Adjunct Professorial Lect School of Education
Degrees

Rutger University-Newark, PhD<br>
Teachers College, Columbia University, MAT<br>
Duke University, BA

Bio

Kaili Baucum teaches courses in the Education Policy and Leadership program. Kaili holds a PhD in Education Policy from Rutgers University-Newark. Her research examines programs designed for improving minority student achievement in mixed race, suburban school districts. Previous to becoming a faculty member at American University, Baucum served as a senior consultant at Panasonic Foundation.



At Panasonic, Kaili worked with Portland, Oregon; Milwaukee, Wisconsin; and Elizabeth, New Jersey. In addition, Kaili served on the High School Study Team, a nationwide community of practitioners committed to learning about meaningful reform for large, comprehensive, urban high schools. Kaili also works on special projects to support the work of the Foundation. To date, these projects include the Panasonic Foundation toolkit, website and SEFAT, a system-wide equity framework and assessment tool, created to help any district nationwide to measure how they are doing in key equity areas by hearing the perspective off all those within the system.



Kaili also served as the Founding Executive Director of Pallus, a non-profit organization, from 2012 – 2015. Pallus is focused on developing a technology based solution to grow the number of minority students in top tier colleges. During Kaili's time with Pallus, she was a 2013 Echoing Green Finalist and a 2014 finalist for the Teach for America Social Innovation Award.

Kaili began her education career with Teach for America at P.S. 28 in the South Bronx, where she taught third and fifth grade students. Prior to that, Kaili served as the Managing Director of Program for Teach for America in New Jersey, as well as serving on the charter team which opened the Teach for America site in Camden, New Jersey. Kaili is a Plainfield, New Jersey native and holds a Master's Degree in Secondary Social Studies from Teachers College, Columbia University and a Bachelor's degree in Public Policy Studies from Duke University.