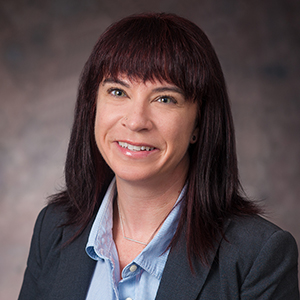 Briana Weadock

Adjunct Instructor School of Education
Additional Positions at AU

Degrees

BA, Sociology, American University MA, Sociology, American University

Bio

Briana M. Weadock (she/her/hers) is the Director of First Year Advising working together with the AUx Program to provide first-year students with an introduction to American University, our common core values, the resources we offer for becoming a successful student, and a supportive staff of first-year advisors who help students to transition successfully from high school to college. In addition to her work with the American University Experience Program (AUx), she has taught courses for the Department of Sociology and the Women's, Gender & Sexuality Program on topics such as Gender in Society and Feminist & Gender Theory. Her dissertation research focused on the way in which knowledges of intersecting identities are produced within Third Wave Feminisms using cultural artifacts such as Queercore punk music, feminist 'zines, blogs, and popular non-fiction writings (books and traditional magazine formats). Having worked at AU for over 20 years in many different positions within the College of Arts & Sciences, the School of Public Affairs, and the Office of Undergraduate Studies, as well holding multiple AU degrees, she has extensive knowledge of campus, faculty, staff, and services available to students. She has worked closely with the Office of Campus life through committees and collaborations with the Academic Support & Access Center, the International Scholar Support Services, and the Center for Diversity & Inclusion to name only a few. She has also received multiple awards recognizing her service to the university and her dedication to student success. When not working with students on campus, you can probably find her at one of the many theaters in DC (most likely watching one of her former students perform!), live music venues, art galleries and museums, or cheering at (but secretly wishing to be competing in) a DC Rollergirls bout or for the Washington Spirit – DC's professional women's soccer team. In addition to culture and learning, she is also passionate about her rescue cat, Spiderman.
Spring 2021
CORE-200 AU Experience II
Fall 2021
CORE-100 AU Experience I

CORE-100 AU Experience I