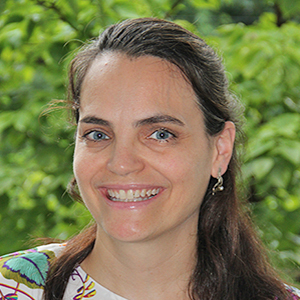 Emily Morris

Adjunct Professorial Lecturer SOE School of Education
Degrees

PhD, Comparative International Development and Education, University of Minnesota, College of Education Human Development

MS, Development Management, American University, School for International Service

BA, International Development Studies and Dance, Sarah Lawrence College

Bio

Dr. Emily (Markovich) Morris is a scholar and educator of comparative education and international development whose research explores questions of social justice and equity through formal and nonformal education. In her professional and academic journeys, Dr. Morris has been collaborating closely with non-government and community-based organizations, government agencies, as well as multilateral institutions working across the global south(s), including sub-Saharan Africa, Latin America, and Southeast Asia, on policy development, teacher training and curriculum design, education radio programming, community advocacy, and literacy instruction. Her current research examines gendered experiences and aspirations in schooling and in livelihoods development. Since 2007, Dr. Morris has been leading a longitudinal research study with educators from the Ministry of Education and Vocational Training in Zanzibar, Tanzania. This mixed-methods research tracks youth from preschool through secondary school and uses the popular theater approach to critically interrogate the gendered ways in which young people are pushed out of school. With two decades of experience in program management and monitoring and evaluation (M&E) initiatives, Dr. Morris has led evaluations of programs facilitated by Education Development Center, USAID, MasterCard Foundation, Department for International Development, The Brookings Institution, among others. She braids together theories, praxis, and arts-based methodologies into her pedagogical practices in the classroom and enjoys mentoring students pursuing careers in the fields of education and international development.
Spring 2022
EDU-611 Social Theory & Educ Practice

EDU-685 Proseminar in Int'l Education
Fall 2022
EDU-627 Skills Institutes in Education: M&E Int'l Dev/Educ Intervent