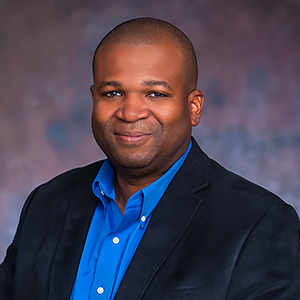 Jermain Griffin

Professorial Lecturer School of Education
Degrees

PhD, Colorado State University, 2017 MS, Illinois State University, 2006 MA, University of Illinois at Springfield, 2003 BA, Western Connecticut State University, 2002

Bio

Dr. Griffin studies higher education internationalization in the U.S. and abroad. His recent publication, co-authored with an SOE alumna, examined higher education collaborations within the northern region of Central America. He is a May 2017 PhD graduate from Colorado State University. Dr. Griffin has worked with the American Council on Education's Center for Internationalization and Global Engagement (CIGE) as a research consultant on higher education internationalization. In 2017, he co-authored research on U.S.-Mexico and U.S.-U.K. higher education partnerships. Dr. Griffin recently co-authored, "Boundaries, bridges, and barriers: collaboration in the borderland context," in The Future Agenda for Internationalization in Higher Education, an edited volume from the Routledge Internationalization in Higher Education Series. His research continues to focus on the internationalization of higher education in the U.S. and Mexico, primarily. Additionally, he served as the Associate Director of the International Studies Program at Fairfield University for several years. Dr. Griffin also taught courses at Fairfield including International Studies electives and a capstone seminar for the University's Peace and Justice Studies Program. He is a returned Peace Corps volunteer (El Salvador 2005-2007) and a former aid worker with Mercy Corps in Sudan.