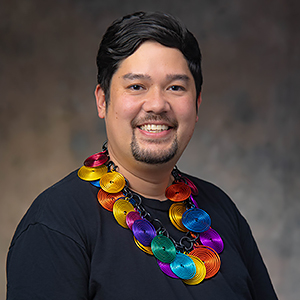 Shige Sakurai

Adjunct Professorial Lect SOE School of Education
Degrees

International MBA, IE Business School (Madrid, Spain); MA in International Training and Education, American University (Washington, DC); BA with Sociology major and Computer Science minor, University of Illinois at Urbana-Champaign

Bio

Shige Sakurai (they/them), is a leader at the Unitarian Universalist Association, a progressive religious denomination of about 1,000 congregations in six countries.

As Director of Equity, Belonging, and Change, Shige is the senior diversity executive for the denomination, situated in the Office of the President. Shige provides thought leadership, strategy, theological grounding, and advising to support furthering liberation and multicultural flourishing in the Unitarian Universalist movement.

Across two decades, Shige has served as a director at a national advocacy nonprofit, a university administrator, and now a religious professional. Shige is retired from the University of Maryland, where they served for nearly twelve years. Their passion for social justice grounded in radical love and community spans all their professional roles.

The Reverend Mx. Shige Sakurai is a Druid minister and a Unitarian Universalist with atheist, Shinto, Buddhist, and Christian heritages. Rev. Shige was ordained by the independent sacramental church of nature spirituality affiliated with the Ancient Order of Druids in America.

Shige earned degrees from University of Illinois, American University, and IE Universidad; certificates from University of Miami and Wesley Theological Seminary; and alumni status from Harvard Divinity School. Shige's credentials span the fields of sociology, computer science, education, management, ministry, and coaching.

In addition to their role at the Unitarian Universalist Association, Shige is an adjunct professor, teaching graduate students in American University's International Training and Education Program; executive education faculty for University of Southern California's Race and Equity Center; and Editorial Board member for Including Disability, an international peer-reviewed journal.

Shige founded International Pronouns Day, authored Pronouns.org, and is the first person in the U.S. to receive an officially nonbinary, X-marker driver's license. They have received awards from Diversity Abroad, the National LGBTQ Task Force, and the Mayor of Washington, DC during the Asian American and Pacific Islander Heritage Month Celebration.

Shige has conducted hundreds of speaking engagements, including at UCLA, Georgetown, Princeton, Yale, Cornell, Columbia, and NYU. They have been interviewed by global media, including USA Today, Washington Post, CNN, Reuters, El País, BBC, NHK, and France Télévisions.
Spring 2023
EDU-627 Skills Institutes in Education: Div/Inclusion in Training Pgm