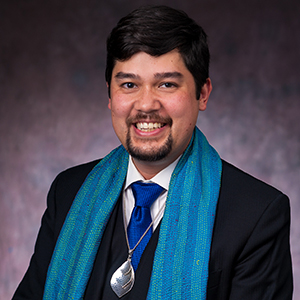 Shige Sakurai

Adjunct Instructor School of Education
Degrees

International MBA, IE Business School (Madrid, Spain); MA in International Training and Education, American University (Washington, DC); BA with Sociology major and Computer Science minor, University of Illinois at Urbana-Champaign

Bio

Shige Sakurai (they/them) is a higher education leader and social justice champion. They are the founder of International Pronouns Day and the author of MyPronouns.org, as well as the first person in the U.S. to receive an officially nonbinary, X-marker driver's license. In addition to serving as faculty at American University, they are an independent consultant and currently serve as the Director of Leadership Initiatives and Associate Director of the LGBT Equity Center at the University of Maryland, College Park (UMD), where they are also affiliate faculty with the Harriet Tubman Department of Women, Gender, and Sexuality Studies. They also serve on the executive education faculty of the University of Southern California's Race and Equity Center. Sakurai has traveled in over three dozen countries, and has taken university students to Mexico and to Thailand. They have presented on topics of diversity, inclusion, internationalism, facilitation, and leadership for numerous organizations such as the U.S. Department of State, Pan American Development Foundation, American Bar Association, University Studies Abroad Consortium, NAFSA: Association of International Educators, OCA - Asian Pacific American Advocates, South Asian Americans Leading Together, and at dozens of universities including UCLA, University of Michigan, Cornell, Columbia, NYU, Yale, and Georgetown. Sakurai is also a Certified Professional Coach (CPC) by the University of Miami, through their International Coach Federation (ICF) Accredited Coach Training Program (ACTP). They are the winner of the 2019 Excellence in Diversity & Inclusion in International Education Award.
Spring 2021
EDU-627 Skills Institutes in Education: Div/Inclusion in Training Pgm

EDU-627 Skills Institutes in Education: Soc Justice/Lib in Int'l Exch