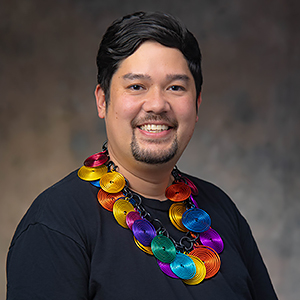 Shige Sakurai

Adjunct Instructor School of Education
Degrees

International MBA, IE Business School (Madrid, Spain); MA in International Training and Education, American University (Washington, DC); BA with Sociology major and Computer Science minor, University of Illinois at Urbana-Champaign

Bio

Shige Sakurai (they/them) serves as Director of Equity, Belonging, and Change at the Unitarian Universalist Association, a progressive religious denomination with over 1,000 congregations.

Shige is a Unitarian Universalist with atheist, Shinto, Buddhist, and Christian heritages, and involvement in Druidry. They are a Deacon in a nature spirituality church and have a Health Minister Certificate from Wesley Theological Seminary.

They are also an adjunct professor for American University's International Training and Education Program; executive education faculty for University of Southern California's Race and Equity Center; and Editorial Board member for Including Disability, an international peer-reviewed journal.

Shige founded International Pronouns Day, authored Pronouns.org, and is the first person in the U.S. to receive an officially nonbinary, X-marker driver's license. They have received awards from Diversity Abroad, the National LGBTQ Task Force, and the Mayor of Washington, DC during the Asian American and Pacific Islander Heritage Month Celebration.

They have conducted hundreds of speaking engagements, including at UCLA, Georgetown, Princeton, Yale, Cornell, Columbia, and NYU. They have been interviewed by media around the world, including USA Today, Washington Post, CNN, Reuters, El País, BBC, NHK, and France Télévisions.
Spring 2022
EDU-627 Skills Institutes in Education: Div/Inclusion in Training Pgm

EDU-627 Skills Institutes in Education: Soc Justice/Lib in Int'l Exch