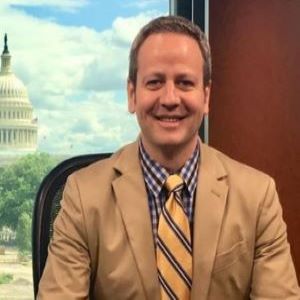 Scott Abbott

Adjunct Instructor SOE School of Education
Degrees

BA (History) Wake Forest University
MAEd (Social Studies) Wake Forest University
MA (Leadership) Georgetown University

Bio

Scott Abbott is an adjunct instructor and teaches EDU 457/608: Teaching Social Studies in the Elementary School. Scott is also the Director of Social Studies within the Office of Teaching and Learning at the District of Columbia Public Schools, overseeing K-12 support for social studies through curriculum development, professional learning, assessments, and partnerships. Scott began his career as a high school social studies teacher in Charlotte, NC and he has also worked as an instructional coach, curriculum designer, and assessment writer. Additionally, Scott was President of the Council of State Social Studies Specialists (CS4) (2020-2021) and President of the Middle States Council for the Social Studies (MSCSS) (2018-2020), a regional affiliate of NCSS supporting social studies in DC, DE, MD, NJ, NY, and PA. He attended Wake Forest University, earning a BA (History) and MAEd (Secondary Social Studies Education) and also attended Georgetown University, earning a MA (Leadership).
Spring 2022
EDU-608 Teaching Soc Stds in Elem Sch
Fall 2022
EDU-457 Teaching Soc Stds in Elem Sch