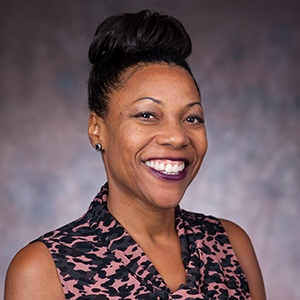 Traci Dennis

Professorial Lecturer School of Education
Additional Positions at AU

Director of Undergraduate Teacher Education

Degrees

Ed.D, Drexel University - Educational Leadership and Management

MA, American University - Journalism and Public Affairs

BA, Syracuse University - English

Bio

Dr. Traci Dennis joined AU in 2016 as a Term Faculty. Traci has a strong record of teaching and leadership experience in K-12 urban schools. Previous to this role, Traci was a Manager of Professional Services with Houghton Mifflin Harcourt (HMH) educational publishing company. Prior to joining HMH, Traci was a Manager of Curriculum and Professional Development for the District of Columbia Public Schools (DCPS). While serving in that role Traci led a team of DCPS educators in creating a comprehensive 6-12 literacy curriculum that is aligned with the more rigorous Common Core State Standards (CCSS). The curriculum is now used by all of the secondary teachers in the District of Columbia Public Schools. During her time at DCPS, Traci also managed the implementation of secondary reading intervention programs for 43 middle and high schools, supported secondary literacy teachers with effective day-to-day instructional planning and designed and delivered professional learning trainings for secondary literacy teachers. As a teacher educator, Traci is passionate about preparing future teachers to support and educate all learners. She focuses on engaging her students through active learning, application, and incorporation of experiential learning activities that address their different learning styles. Traci's research interests include examining issues of access and equity in urban education. Traci's dissertation, A Second Chance: A Phenomenological Study of African American Student Perceptions of Urban Secondary Alternative Schools, examined how African American student perceptions of the school environment, their educational opportunities and their teachers impacted their achievement, motivation and educational outcomes.