2021 ELI Leads Scholarship Recipients
The faculty and staff of American University's Institute for Innovation in Education and the EdD in Education Policy and Leadership Program are proud to announce the 2021 recipients of the ELI Leads scholarship.
These dedicated educators received a full scholarship to the EdD in Education Policy and Leadership Program, a three-year, online education doctorate program. Within they EdD, they will focus on early literacy intervention and special education. They will complete an internship experience in partnership with DC Public Schools and will commit to serving in DC schools for six years upon completion of the EdD program. Learn more about the 2021 Leads below.
Magen Barnett Specialized Instruction Teacher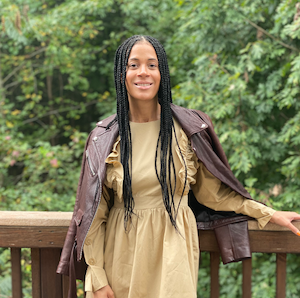 Ms. Barnett is currently a specialized instruction teacher at Van Ness Elementary School. She has committed herself to providing her students opportunities, colleagues the resources they desire, and a position to truly advocate for the lives of those marginalized students in the DC Public School System. 
Ms. Barnett has a Bachelor's of Business Administration in Finance from Howard University, Master's in Elementary Inclusive Education and Teaching Students with Disabilities from Columbia University's Teachers College.
Ms. Barnett is able to pursue her personal passion through her profession by being an advocate for ensuring all students are granted equal access to the general education curriculum, specifically opportunities to grow in literacy. There are many factors that can lead to the success of children, Ms. Barnett's belief is kids need to be included in the least restrictive environment and growth in literacy requires family involvement, administrative support, accommodations, district wide support systems, professional development, and collaboration.
ShaMaar Blount Elementary Reading Interventionist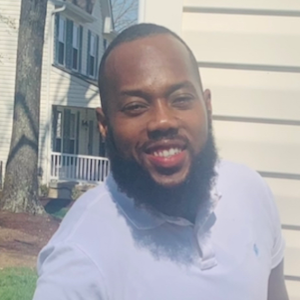 Mr. Blount was born and raised in Freeport, NY before moving to Bridgeport, CT for college where he focused in Creative Writing.   Mr. Blount has a B.A. in Literature & Civilizations (2011), and a M.S. in Elementary Education (2012) from the University of Bridgeport.  Mr. Blount moved to Washington D.C. in 2013, where he was a first and second grade teacher in a DCPCS school for six years.  Mr. Blount is currently in his third year as a reading interventionist supporting students in grades first through fourth, who are reading below grade level and are not identified as Special Education students.  Mr. Blount works with 25 – 30 elementary students daily, on phonemic awareness, decoding, blending, letter identification and reading comprehension. 
His goal is to continue to work with students in cultivating a love for learning, and reading.  He aims to be an advocate for student voice and growth.  Mr. Blount hopes to learn, network and submerge himself with the people and policies that can help create a change in the quality and content of education for minority students.  Creating methods that are engaging, diverse, and culturally responsible to give students the educational foundation that they deserve.   
Kim Brogden-Jackson Chief of Schools,  DC Public Schools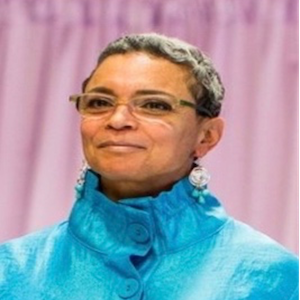 Ms. Jackson currently serves as the Chief of Schools for DC Public Schools. Most recently she served as the Chief of Elementary Schools where she supported the district's elementary schools including early childhood programs. She works with Superintendents and schools to ensure that everyone is striving towards academic excellence while addressing the needs of the whole child. She also believes that all students should have access to enriching experiences and equitable opportunities that will prepare them to thrive in school and beyond. Ms. Jackson has served as a teacher, Assistant Principal, Principal and Instructional Superintendent. She obtained a bachelor's degree from Morgan State University. She earned a M.Ed. in Special Education from Coppin State University and an Executive Master's Degree from Georgetown University.
Ms. Jackson is thrilled to join to American University Ed.D Program. This program will sharpen her literacy knowledge, heighten her equity awareness and enhance her inclusive education lens. She looks forward to the American University experience.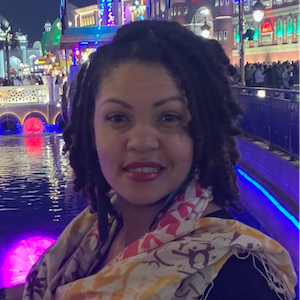 -
Our Supporters and Partners
Thank you to our partner, DC Public Schools, for their collaboration and support of the ELI Leads Scholars. The Scholars will be placed in internships in DCPS headquarters within offices such as the Office of Teaching and Learning.