Summer Institute on Education, Equity, and Justice Eradicating the Stigma: Prioritizing Mental Health in PreK-12 Education
Conference • June 26-28, 2023

The 2023 SIEEJ is in the planning stage and registration is not yet open. Check back for updates.
The annual American University School of Education Summer Institute on Education Equity and Justice (SIEEJ) was developed to convene local and national educators and education advocates to highlight new practices and strategies for addressing the educational needs of Black, Brown, and indigenous students. K-12 educators, legislators, education advocates, parents, students (registration discount available), school board members, and those at community-based organizations are encouraged to attend this low-cost, high-impact conference. Join us to thoroughly examine the intersection of racism in education, and intentionally center the voices and experiences of people of color. All #SIEEJthemoment sessions will be offered virtually.
SIEEJ 2023
This year's theme is Eradicating the Stigma: Prioritizing Mental Health in PreK-12 Education.
Sessions are designed to change both mindsets and practices. The overall goal of SIEEJ is to build a community of practice singularly focused on the strengths, challenges, and opportunities in the lives of young people of color and the communities in which they live.
Participants will be provided links to livestream all sessions in advance. All sessions will be closed captioned. Recordings of the sessions will be made available to registered attendees.
We encourage you to engage with the sessions by using the hashtag #SIEEJ2023.
*** Due to the virtual nature of this conference, certificates of participation will not be issued. ***
Please email questions at equityandjustice@american.edu.
Tentative Schedule of Events SUBJECT TO CHANGE
DAY ONE (Monday, June 26, 2023, 11:00 a.m.–8:00 p.m. EDT)
11:00 a.m.–11:45 a.m.
Dean's Welcome Address with Dean Cheryl Holcomb-McCoy, PhD, American University
Conference Overview
Introduction of SIEEJ Conference Planning Committee
12:00 p.m.–1:15 p.m.
Opening Keynote Speaker and Q&A
SPEAKER: TBA
2:00 p.m.–3:30 p.m.
Panel Discussion
TOPIC: A Critical Conversation on Mental Wellness in Higher Education
DESCRIPTION: COVID-19 and the recent Black Lives Matter demonstrations serve as a touchpoint for the way in which academics and educational practitioners fundamentally need to change their approach to education. Given the disproportionate numbers of deaths of members of the Black community that have resulted from COVID-19 and the surge in numbers of people suffering from mental health conditions because of the government mandated lockdown, it is incumbent upon decision makes to reevaluate the provision given people in marginalized groups and from low social-economic backgrounds. Mental wellness is an international concern because it affects the welfare of students, faculty, and professionals in educational settings. Mental wellness is critical for all educators, who are often the first to be called upon to support students. Many educators recognize the impact that a student's mental health has on learning and achievement, and they realize that there's a great deal that can be done to help students with mental health issues. Poor mental health at K-12 schools and at universities is a big problem, not only because it affects how students learn but because it also influences whether they finish their academic program. Ultimately, symptoms of poor mental health greatly affect the career potential and overall lives of students. Most research highlight challenges caused by the transition from high school to university life, coursework deadlines, exams, and financial difficulties. However, the poor mental health of university professors has received comparatively little attention. This is concerning because research has shown that many academic staff are stressed and at risk of burnout. To that end, this session will largely focus on the wellness of higher education academics by offering resources that can support their mental wellness.
MODERATOR: TBA
PANELISTS: TBA
3:45 p.m.–5:00 p.m.
Panel Discussion
TOPIC: Adolescent Mental Health, Social Support, and Uncertainty During COVID-19: Moderating Roles of Engagement and Perseverance
DESCRIPTION: Recent research on COVID-19 suggests that adolescents are likely experiencing elevated rates of anxiety and depression (Liang et al., 2020). Although evidence has been mixed, some results have indicated that social support (e.g., family and friends) is a protective factor for youth during the COVID-19 pandemic (Liang et al., 2020) and other times of uncertainty (White et al., 2005). Given the nature of social distancing and uncertainty during the pandemic, understanding the association of uncertainty related to COVID-19, social support, and psychological outcomes among youth is particularly important. Furthermore, researchers have identified strengths, such as the ability to engage socially and perseverance towards goals despite challenges (Kern, Benson, Steinberg, & Steinberg, 2016), as factors which can facilitate the likelihood that youth can find and receive social support during community crises, thereby decreasing their anxiety and depression (Grills, Littleton, & Axsom, 2010). This session aims to dismantle the stigma of preK-12 students and staff receiving mental health support while we still navigate multiple pandemics.
MODERATOR: TBA
PANELISTS: TBA
Opening Conference Reception (In-person)
6:00 p.m.–8:00 p.m.
LOCATION: TBA
DAY TWO (Tuesday, June 27, 2023, 9:15 a.m.–7:30 p.m. EDT)
9:15–9:30 a.m.
Smooth Jazz at Breakfast
9:30–9:45 a.m.
Opening Comments
9:45–10:45 a.m.
Film Discussion
TOPIC: TBA
MODERATOR: TBA
11:00 a.m.–12:15 p.m.
Morning Keynote Speaker and Q&A
SPEAKER: TBA
12:45–1:45 p.m.
Panel Discussion
TOPIC: Examining the Developmental Assets that LGBTQ+ Youth deploy in Health Education Classrooms
DESCRIPTION: One uniquely marginalizing school environment for LGBTQ+ youth is health and sex education. While research has documented the negative sexual and mental health impacts these marginalizing environments can have for LGBTQ+ youth, we know less about the developmental assets and competencies that this population of youth exercises to survive in and cope with these environments. In this session, participants will discuss the developmental strengths and competencies that LGBTQ+ youth exercise in sex education spaces. In addition, participants will share information about ways to create safe spaces for all students to participate and thrive in classroom settings.
MODERATOR: TBA
2:00–3:00 p.m.
Panel Discussion
TOPIC: A Culturally Responsive Approach to Mental Health in K-12 Schools
DESCRIPTION: Education professionals have recognized the impact of mental health on students' learning and achievement, documenting consistently the ways mental health affects K-12 graduation rates, coursework, academic performance, motivation, and emotional stability. Complicating the challenges faced by students are also the demands placed on K-12 staff who are hired to support mental health. Often these staff are themselves overly stressed and at risk of burnout. In this session, scholars explore an array of symptoms of poor mental health in K-12 schools and highlight the ways school districts are successfully, and unsuccessfully, seeking to promote the emotional health of their student body and staff.
MODERATOR: TBA
PANELISTS: TBA
3:15–4:45 p.m.
Panel Discussion
TOPIC: Understanding Patterns of Social-Emotional Strengths Across Students With and Without Disabilities: Different, Not Worse
DESCRIPTION: Understanding the diversity of experiences of students who have been identified as having a disability (SPED) could help teachers and administrators better understand the experiences of their student body and help them better utilize interventions to increase positive student academic and social outcomes. A dual-factor perspective to student mental health posits that both students thrive when there is a presence of social-emotional strengths, as well as the absence of distress (Suldo & Shaffer, 2008). The focus on both the distress and strengths of students' mental health provides a unique perspective on the overall well-being of students which traditionally focuses on a deficit model. Understanding the experiences of students who have been identified with a disability is important. Participants in this session will share their lived experiences and offer recommendations to teachers who provide instruction to students with disabilities.
MODERATOR: TBA
PANELISTS: TBA
5:00–6:00 p.m.
Happy Hour Book Talk 
GUEST AUTHOR: TBA
6:30–7:30 p.m.
Mindfulness and Meditation Teaching and Practice
TOPIC: Healing Meditation Practice: Mind, Body, and Soul
FACILITATOR: Rashid Hughes, Heart Refuge Mindfulness Community, LLC
DAY THREE (Wednesday, June 28, 2023, 12:45–7:15 p.m. EDT)
12:45–1:00 p.m.
Dean's Opening Remarks
Conference Overview
Introduction of SIEEJ Conference Planning Committee
1:00–2:15 p.m.
Panel Discussion
TOPIC: Teacher Mental Health in a Global Pandemic: Lessons From 2020
DESCRIPTION: This session explores the psychological impact of the COVID-19 pandemic and the rapid shift to remote/virtual education on teachers' mental health. Teachers play multiple roles in students' lives (Cross & Hong, 2012), but have faced increased responsibilities for monitoring students' mental health and helping families cope with the impacts of the pandemic, which has impacted teachers' mental health both positively and negatively. Participants in this session will share their lived experiences as well as their resilience in coping with their own and students needs as the pandemic continues.
MODERATOR: TBA
PANELISTS: TBA
2:45–3:45 p.m.
Panel Discussion
TOPIC: Coping with Stress in PreK-12 Classrooms
DESCRIPTION: Research indicates that one in 20 children will lose a parent by the age of 16, and almost all children experience the death of a close family member or friend by the end of high school. Yet, very few teachers receive bereavement training as part of their coursework in college or graduate school. This has major implications for learning, as grief can mean academic, behavioral, and social issues (Stylianou & Zembylas, 2018, p. 241). This session explores how educators can support grieving children in their classrooms. Implications are applicable to educator perceptions, teacher education programs, classroom practices, and recommendations for mental health partnerships.
MODERATOR: TBA
PANELISTS: TBA
5:00–7:00 p.m.
The Dr. Edmund Gordon Lecture: Closing Keynote Speaker and Q&A 
SPEAKER: TBA
MODERATOR: TBA
LOCATION: This session will be hosted in-person at American University
*Networking reception following the lecture.
2023 SIEEJ Planning Committee
The SIEEJ Planning Committees's key purpose is to coordinate the success of the SIEEJ Virtual Conference.
Bonnie Berry – Conference Partnerships
Lumumba Dunduza – Registration and Social Media
Jaquial Durham – General Support & Partnerships
Dr. Antonio Ellis – Conference Director and Scholar in Residence
Mark Forsberg – Conference Registration & Logistics
SOE Dean Cheryl Holcomb-McCoy – Conference Oversight
Leslie A. Jones – Conference Speakers
Jacob Ortiz – DC Public Schools Liaison 
Jason Pier – Marketing
Danielle Sodani – School of Education Liaison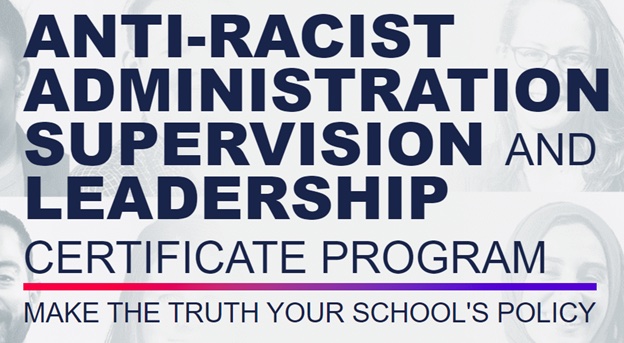 Conference resources will be added later.
Meet Our 2022 SIEEJ Sponsors
Many thanks to our sponsors for supporting SIEEJ!