Alumni
#SPA80for80: Audra Dial, SPA/BA '94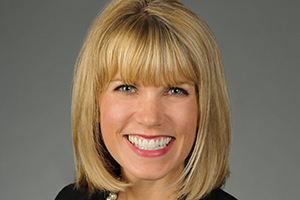 Audra Dial, one of Atlanta's top lawyers, began to hone her interests in the foundations of the court system and the historical precedents of the legal profession during her time at the School of Public Affairs.
Dial, who focuses on intellectual property litigation, currently serves as the managing partner for Kilpatrick Townsend & Stockton's Atlanta office. She focuses her practice on complex federal court trial work involving trade secrets, patent disputes, restrictive employment covenants, and business disputes involving intellectual property.
Those complex issues are one of the reasons Dial was attracted to the firm, which has a reputation for representing sophisticated clients on high-profile cases, both domestically and internationally.
She recently worked on a trade secrets case in which she obtained a multi-million dollar judgment against an aircraft manufacturer who was accused of misusing her client's trade secrets in a contract for the Korean government. That judgment was one of the largest intellectual property verdicts in the state of Georgia between 2009 and 2013.
Dial has also represented a telecommunications company in a patent infringement case in which its rival was seeking $1 billion in damages. The jury found that the patents were invalid and that her client was not infringing them, and that decision was affirmed on appeal. 
In addition to her legal work, Dial avidly supports a number of charitable organizations through board and other leadership positions, including Savannah College of Art and Design, Special Olympics, Atlanta Botanical Gardens and Meals on Wheels Atlanta. She has served as the President of the Junior League of Atlanta, the third largest League in the country. Her community leadership earned her the Georgia State Bar's Justice Robert Benham Community Service Award in 2013.
#MySPAHistory
"The School of Public Affairs provided a solid platform from which I could launch my legal career. My professors challenged me to attack problems creatively. Having that intellectual freedom has empowered me to develop innovative solutions for my clients."