Alumni
#SPA80for80: Deon Jones, SPA/BA '14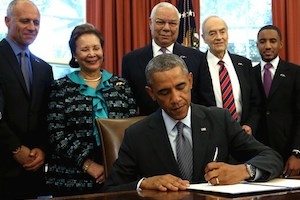 Deon Jones, SPA/BA '14, has represented the spirit of service and commitment to young people since his first days at the School of Public Affairs. 
In 2010, Jones became the youngest elected official - at age 19 - in Washington, DC's history when he won a seat on the DC Advisory Neighborhood Commission. By his junior year, Jones was a national spokesman for the Campaign for Youth Justice, had founded the Manifest Leadership Institute for formerly incarcerated youth, and interned in the Office of the Vice President at the White House. 
In 2013, Jones was named a Harry S. Truman Scholar for his passionate championing of public service. Upon receiving the award, Jones graciously recognized American University's role in his achievement. "American University changed my life; completely changed everything," said Jones, adding, "Part of who I am right now wouldn't be possible without the people I met who supported me at AU."
And this new alumnus shows no signs of stopping. As special projects assistant to the president of Be The Change, Inc., Jones is taking the opportunity to share his experiences with others. On September 22, 2014 he joined President Barack Obama and a host of other policy leaders—including former Secretary of State Colin Powell, Alma Powell and former Senator Harris Wofford—for the signing of America's Promise Summit Declaration. 
Surrounded by Jones and other youth advocates, Obama became the seventh president to sign the charter declaring that all children in America have a right to the same opportunities. "I renew my commitment to the basic bargain that built this country – the idea that if you work hard and meet your responsibilities, you can get ahead, no matter where you come from," stated the president. 
Jones hopes to instill his passion in others. Backed by social media campaigns like #TeachTheBabies, he is on a mission to close the opportunity gap. "No child is too far gone," he told an audience at the 2014 Building a GradNation Summit. "Tap into that percentage of kids that need you."
#MySPAHistory
"I'm so grateful to AU's School of Public Affairs for preparing me to walk in my calling to make a difference in people's lives, particularly young people."