Alumni
#SPA80for80: Gina Adams, SPA/BA '80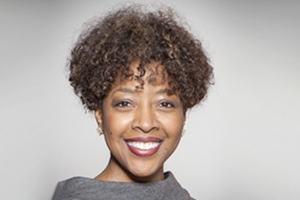 Gina F. Adams has been a lobbyist, a federal liaison, and an information resource for Congress.
As senior vice president for government affairs at FedEx Corporation, Adams is responsible for shaping and promoting the interests of all FedEx Corporation operating companies, including FedEx Express, FedEx Ground, FedEx Freight, and FedEx Services in the political and policy arenas.  
As a lawyer and the company's top lobbyist, she works with administration officials, members of Congress, the diplomatic community, and industry associations on domestic and international commerce and transportation issues. Adams also oversees one of the largest corporate PACs in the United States for her company, which serves more than 220 countries and territories and relies on 300,000 team members worldwide to make more than 9 million shipments each business day.
Adams joined the FedEx Corporation in 1992, and has since held a number of important positions – managing attorney of the International Regulatory Affairs Office, staff director, and staff vice president for International Regulatory Affairs. In 2001 she was promoted to senior vice president for Government Affairs, and she is a two-time recipient of the FedEx Five Star Award, the highest employee achievement award at FedEx.
After receiving an LLM degree in international and comparative law from Georgetown University Law Center, her law degree from Howard University School of Law and a bachelor of science degree from American University, Adams began her career as a lawyer in the Attorney Honors Program at the U.S. Department of Transportation and spent nine years in the Office of the General Counsel. While at DOT, she was selected as a Department of Transportation Fellow and later served on the Advisory Committee for the DOT Fellows Program. She has since taught at George Washington and served on the Governing Committee of the American Bar Association's Forum on Air and Space Law.
Adams is extremely active in the Washington, D.C., area and continually supports numerous projects and events that target education, health, our youth and the arts. She sits on a number of boards including American University, Alvin Ailey American Dance Theater, Town Hall Education Arts & Recreational Campus (THEARC), National Museum of Women in the Arts, Fight For Children, the Global Virus Network, and the DC Public Education Fund. Past board memberships include the Council for Excellence in Government, the American Red Cross, the Meridian International Center, the Beauvoir School (National Cathedral's Elementary School), the Washington Performing Arts Society and the D.C. Chamber of Commerce, including a stint as Chair in 2010. 
She has also been honored by many organizations and has been featured in local and national publications for her ongoing commitment to her community. These recognitions include the Washington Area Women's Foundation, Jack and Jill, Inc. (current president of the DC Chapter), Girls Inc., a 140-year old philanthropic organization that promotes education and opportunities for young women of all socio-economic backgrounds, the National Women of Color and the Black Women's Agenda, the Minority Enterprise Executive Council, and the Network Journal.
#MySPAHistory
"The curriculum offered at the School of Public Affairs was a wonderful foundation for the varied things I've been able to do in my career as a lawyer, a government official and now a corporate executive."