Alumni
#SPA80for80: Matthew Pittinsky, SPA/BA '94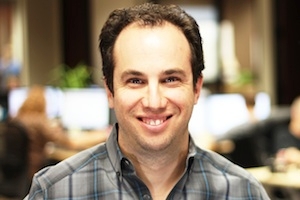 Matthew Pittinsky has combined his experiences in technology, policy, and education to lead two successful education-related technology firms in his career.
Pittinsky came to the School of Public Affairs thinking he would become a high school social studies teacher, but instead went to Harvard for a master's program in education policy and later earned a PhD in sociology from Columbia University.
His unique background as both an education technology entrepreneur and a sociologist of education, serves him particularly well as the chief executive officer of Parchment. The company helps learners, educators, associations, and employers securely send and receive education credentials online.
In 1997, he co-founded Blackboard, serving first as chief executive officer and then executive chairman. Millions of students across the world use Blackboard technologies.
Pittinsky is also on the faculty of Arizona State University, serves on the Board of Trustees of the Woodrow Wilson National Fellowship Foundation, and is leading an effort to establish a national, standardized Postsecondary Achievement Report (PAR), a digital "extended transcript" that would more fully record student achievement and knowledge during their higher education experience.
In 2012, the Teachers College at Columbia University awarded Pittinsky with the President's Medal of Excellence to recognize his impact and innovation in the field of education technology and entrepreneurship. He is a frequent speaker, and has recently been invited to present at NewSchools Summit, Association of American Universities meeting, National Association for College Admission Counseling National Conference and SXSWedu.
#MySPAHistory
"The School of Public Affairs is the place where I developed a sense of possibility and potency working to drive change in the public sector. Not just through government and policy, but entrepreneurship, the route I took. I met transformational faculty and most importantly, my spouse! It was the start of a wondering journey in education technology and for that I am very grateful."