On Campus
#SPA80for80: Vicky Wilkins, Associate Dean for Academic Affairs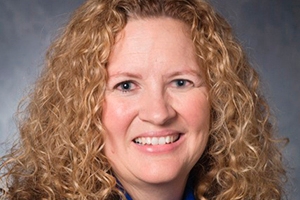 When it comes to academic work, Vicky Wilkins covers all the bases. When she joined SPA in July, SPA Dean Barbara Romzek noted Wilkins as "an experienced administrator, accomplished teacher and nationally recognized scholar."
After earning her PhD in political science at the University of Missouri-Columbia, she spent 11 years at the University of Georgia, four of them as director of graduate studies, and earned Professor of the Year there in 2012.
Wilkins' research in the field of minorities, women, and policy outcomes has made a substantial impact in the field of public administration. Her work is a frequent resource for policy makers interested in the area. An article she co-authored with University of Texas scholar Young-joo Lee ranks as one of the most influential articles in the history of the prestigious Public Administration Review. She is also an editorial board member of three leading journals in public administration.
In her short history with SPA – 80 days, to be exact – Wilkins has assumed multiple roles. She is the new associate dean for academic affairs and professor of public administration and policy. One of her recent studies was just featured in the London School of Economics USA Blog. This summer she covered one more base, joining the AU community for AU Night at Nats Park. No word yet on whether Washington, DC has converted her into a Nationals fan.
#MySPAHistory:
"When people ask my why I came to AU's School of Public Affairs, the answer is easy. Of course, I was thrilled to be joining a top-ranked school with world-renowned faculty. But even more important – I wanted to be part of a team that is likeminded in its ambitions. Now that I'm at AU, I wake up every day and ask, 'How can we make SPA even better?'