Alumni
#SPA80for80: Vivian Santora, SPA/MPA '97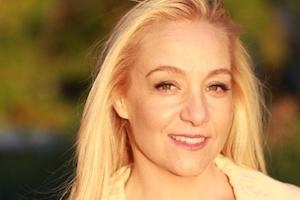 Vivian Santora built a career as fundraising professional and today serves as chief development officer at Women's World Banking, a global non-profit devoted to giving more low-income women across the developing world access to the financial tools and resources they need to build security and prosperity for themselves and their families.
As CDO, Santora secures strategic partnerships to implement Women's World Banking's programs and activities, and collaborates with the president and directors on the implementation of funding strategy. Women's World Banking works closely with its global network of 34 financial institutions from 24 countries to create new credit, savings, and insurance products specifically designed for the unique needs of women. To date, the organization has changed the lives of 20 million clients globally.
Prior to joining Women's World Banking, Vivian worked extensively in fundraising, politics, and government affairs in New York, Boston, and Washington, DC. She worked on President Clinton's 1996 re-election campaign, Hillary Rodham Clinton's 2000 Senate race, re-election campaign and leadership PAC, government affairs for Cablevision, and for the Girl Scouts of the USA. In 2005, she started her own consulting company, providing strategic advice and fundraising, event management, and government affairs for public and private sector clients.
Santora graduated from the School of Public Affairs in 1997 with a master's in public administration and a focus in public policy. Her political engagement began during her studies when she worked on President Clinton's 1996 re-election campaign.
In addition to earning an MPA, Santora worked as a graduate advisor for Leadership Affairs at SPA and organized the first Women's Leadership Conference, Voices of Leadership. Her practicum, which took place in the office of U.S. Senator Barbara Mikulski, provided analysis on legislative issues involving women's health, sexual harassment and war crimes. Santora also holds a bachelor's in both English and women's studies from The University at Buffalo.
#MySPAHistory
"After graduating from UB in 1995, I wanted to continue my studies in a field that would provide me with both the skills and opportunities to make a difference in the world. It sounds cliché I know.
I heard great things about American University and was excited about the challenging coursework (i.e. statistics, economics and public finance) which would certainly take me out of my comfort zone.
My MPA experience certainly added to my ability to think critically, evaluate ideas, debate concepts and simply agree to disagree without raising my voice. In the heart of Washington, DC, I was offered unique, up-close exposure to the inner workings of our government."