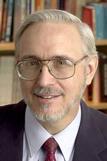 Dear Friends,
This is the first issue of SPA's new e-newsletter, an electronic version of the print Update. It's a greener way of keeping in touch and is in line with the university's commitment to being considerate of our environment. Now you can expect to hear from us at least four times a year—two mailed issues and two issues in your e-mail in box.  All issues of the Update will also be available on these pages.  For SPA news between Updates, join our Facebook page: AU School of Public Affairs.
SPA shone with its government expertise in the recent elections. Our faculty offered insight to media including the Wall Street Journal, CBS, and the New York Times.  The school's reputation grows with dynamic features that inform the national political dialogue like Women & Politics Institute's  Sunday Morning Monitor which continues to track gender balance of national public affairs programs.
I hope you find news of your classmates below and continue to share news of your own accomplishments with us.
Best Wishes,
William M. LeoGrande
Dean