Center for Congressional and Presidential Studies
4400 Massachusetts Avenue NW
Washington
,
DC
20016
United States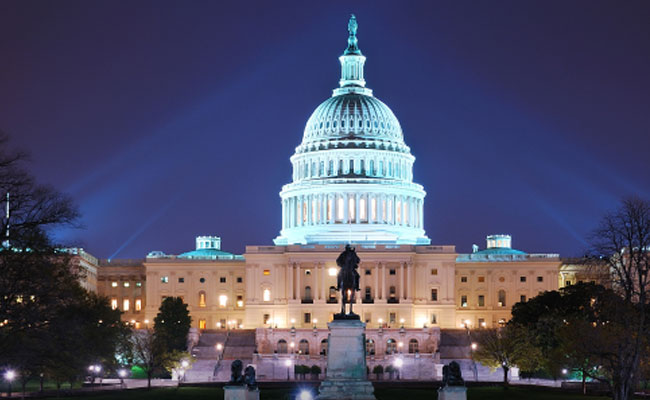 Information about events hosted or sponsored by the Center for Congressional & Presidential Studies in 2018.
November 27, 2018
6:00pm EST
Constitution Hall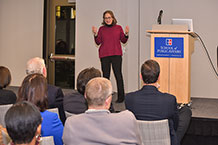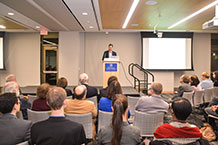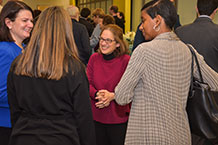 The American Political Science Association and the Center for Congressional and Presidential Studieshosted the first annual Barbara Sinclair Lecture. Awarded to a prominent congressional scholar, this lecture was given in honor of Dr. Sinclair's significant and lasting contributions to the study of Congress. Professor Sarah Binder of George Washington University and the Brookings Institution delivered this inaugural lecture.
Trade Relations with the European Union
November 20, 2018
6:30pm - 8:30pm EST
2175 K Street NW, Washington DC
Join YPFP and the EU delegation to the US for a discussion about trade relations between the EU and the US. Given the President's announcement of a potential trade deal, come hear European Union experts talk about their perspective of trade relations as they stand and what might be in the future.
Congress and the Separation of Powers Noontime Lecture
Join Us Monday, November 19, 2018
noon - 1 p.m., Congressional Meeting Room North
Calling It Quits! Voluntary Departures from the U.S. Senate, 1919-2018
Marvin Overby, fellow at the Library of Congress' Kluge Center, explores the rise of the voluntary departures as the primary source of Senate turnover. This talk, which compliments the exhibit, Congress and the Separtaion of Powers, is presented in partnership with the U.S. Capitol Historical Society.
President Carter: The White House Years Friday, November 16, 2018
Presented by Stuart E. Eizenstat
The definitive history of the Carter Administration from the man who participated in its surprising number of accomplishments—drawing on his extensive and never-before-seen notes. Join Stuart Eizenstat as he discusses his book and reects on his long career in public service, including his time as chief White House domestic policy adviser to President Jimmy Carter (1977-1981). His book has won wide praise from publications from The New York Times and Washington Post to The National Review, National Interest, and Moment Magazine. Lunch included!
David Barker and Molly Reynolds on President Trump and a Divided Congress
American University's David Barker and Brookings' Molly Reynolds talked about how President Trump might work with a divided Congress. They also spoke about the history of presidents who have worked with Congresses of the opposition party.
Post-Midterm Election Panel Discussion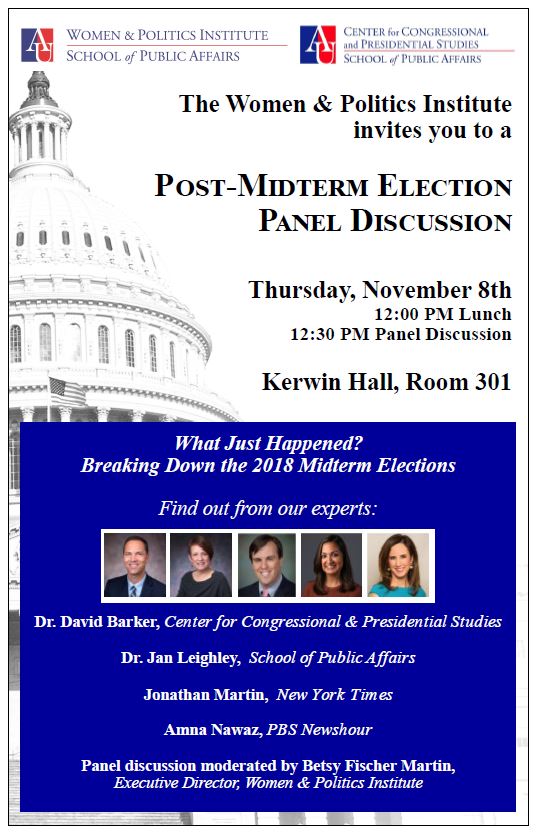 Thursday, November 8th
12:00PM Lunch
12:30PM Panel Discussion
Kerwin Hall, Room 301 
Find out What Just Happened? Breaking Down the 2018 Midterm Elections with our panelists Dr. David Barker of the Center for Congressional & Presidential Studies, Amna Mawaz of PBS Newshour , Dr. Jan Leighley of the School of Public Affiars, and Jonathan Martin of The New York Times. Panel discussion moderated by Betsy Fischer Martin of WPI.
The Dynamics of the 2018 Midterm Elections October 11, 2018
A discussion with leading political and government experts as they discuss the dynamics and repercussions of the 2018 elections.
Webcast
Congress and the Separation of Powers September 25, 2018
The Politics of Truth Conference Wednesday, March 28, 2018
Perceptions of factual reality now come in partisan shades of red and blue, rendering large swaths of the American citizenry stubbornly misinformed and ever more disdainful of inter-partisan cooperation. What are the factors, specifically, that drive such dueling fact perceptions? What are the ensuing consequences? And how effective are the correctives to misinformation that reformers have proposed?
March 28, 2018
American University's Constitution Hall
8:00 am to 7:00 pm
Moderated by
David C. Barker, Director of SPA's Center for Congressional and Presidential Studies
Liz Suhay, American University
Betsy Fischer Martin, American University
Arthur Lupia, University of Michigan
Diana C. Mutz, University of Pennsylvania
Ron Elving, National Public Radio and American University
Progressives, Conservatives, and Bipartisan Cooperation? Tuesday, February 13, 2018
Please join us for a conversation with U.S. Rep. David Brat (R-VA) and U.S. Rep. Jamie Raskin (D-MD) about their respective political philosophies and opportunities for finding common ground.
February 13, 2018, at American University
AU Constitution Hall
2:00 pm to 3:00 pm
Featured Speakers
David Brat (R-VA)
Jamie Raskin (D-MD)
Moderated by
Professor Jan Leighley, Department of Government
Foreign Lobbying in Congress Tuesday, January 30, 2018
Please join SPA's Center for Congressional and Presidential Studies to celebrate and discuss the publication of Congress and Diaspora Politics: The Influence of Ethnic and Foreign Lobbying by SUNY Press.
January 30, 2018, at American University
SIS Founders Room
12:00 pm to 1:45 pm
Lunch will be provided
Featured Speakers
Colton C. Campbell, National War College
David A. Dulio, Oakland University
Gregory C. McCarthy, Former Congressional Staffer
Eric Lipton, New York Times
Moderated by
James Thurber, American University