Center for Congressional and Presidential Studies
4400 Massachusetts Avenue NW
Washington
,
DC
20016
United States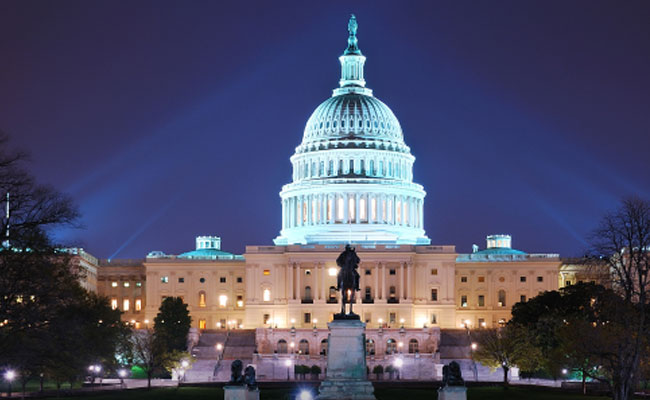 Information about events hosted or sponsored by the Center for Congressional & Presidential Studies in 2019.
Getting Congress Beyond Gridlock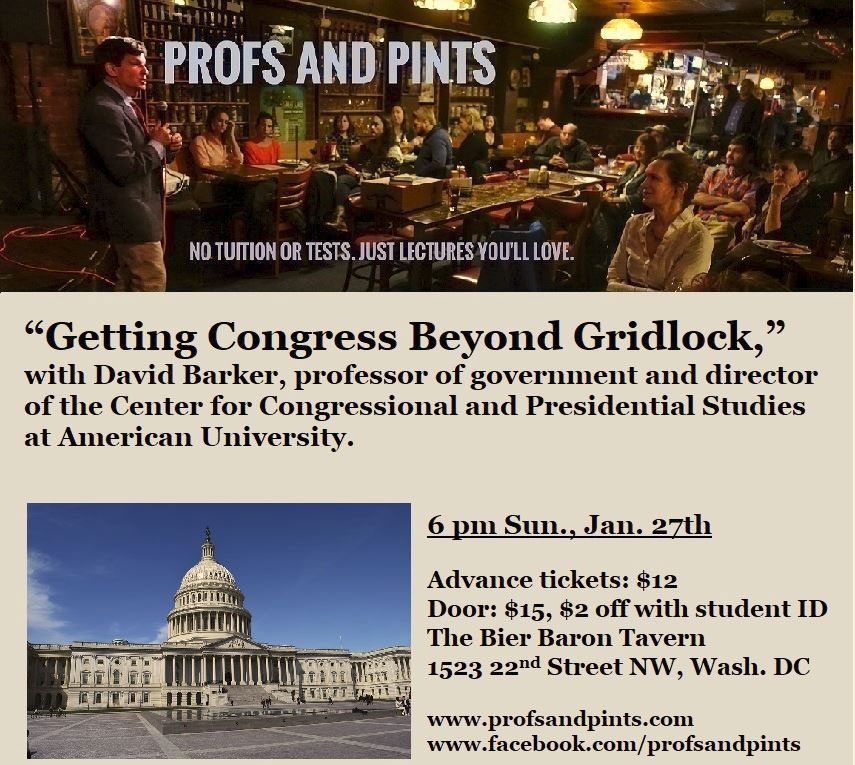 With David Barker, Professor of Government and Director of the Center for Congressional and Presidential Studies
Sunday, January 27
6 PM EST
The Bier Baron Tavern
1523 22nd Street NW, Washington DC
Lessons from Judicial Impeachments in the 1980s
February 25, 2019
A lecture by the American University Center for Congressional and Presidential Studies presented by the U.S. Capitol Historical Society in partnership with the U.S. Capitol Visitor Center.
Presenter: Daniel M. Freeman, J.D.
The impeachments of three federal judges in the 1980s were the first in fifty years. They were initiated under the then new "Judicial Disabilities and Tenure Act" which created a process for removal of problematic federal judges. These cases sought answers to important questions: What constitutes an impeachable offense? Should Congress be bound by the findings of other branches? Should double jeopardy apply? What constitutes a "trial" in the Senate? Are the Senate's actions reviewable in the courts?
EPAAI Information Session
March 7, 2019
5PM EST
Kerwin 237
Are you interested in Lobbying & the EU? The European Public Affairs and Advocacy Institute (EPAAI) invites you to learn more!
EPAAI is a week-long course abroad focusing on the strategies & tactics of policy advocacy within the EU. Scholarships available!
Polarization and Political Discourse in the U.S.
March 21, 2019
4:00—6:00PM EST
Thomas Jefferson Building, Room LJ-119
David C. Barker, Director of the Center for Congressional and Presidential Studies and Professor of Government at American University as well as the author of One Nation, Two Realities with Morgan Marietta (forthcoming 2019), and Lilliana Mason, Professor of Government at the University of Maryland and author of Uncivil Agreement (2018), are nationally recognized experts on the roots and manifestations of political polarization. They will take part in a discussion moderated by Kluge Center Director John Haskell on how political discourse has become so degraded, and what to look for in the future. A reception with refreshments will follow.
For More Information contact Andrew Breiner(202) 707-9219
Request ADA accomodations 5 days in advance at 202-707-6362 or ADA@loc.gov.
The Christian Right in the Trump and Post-Trump Eras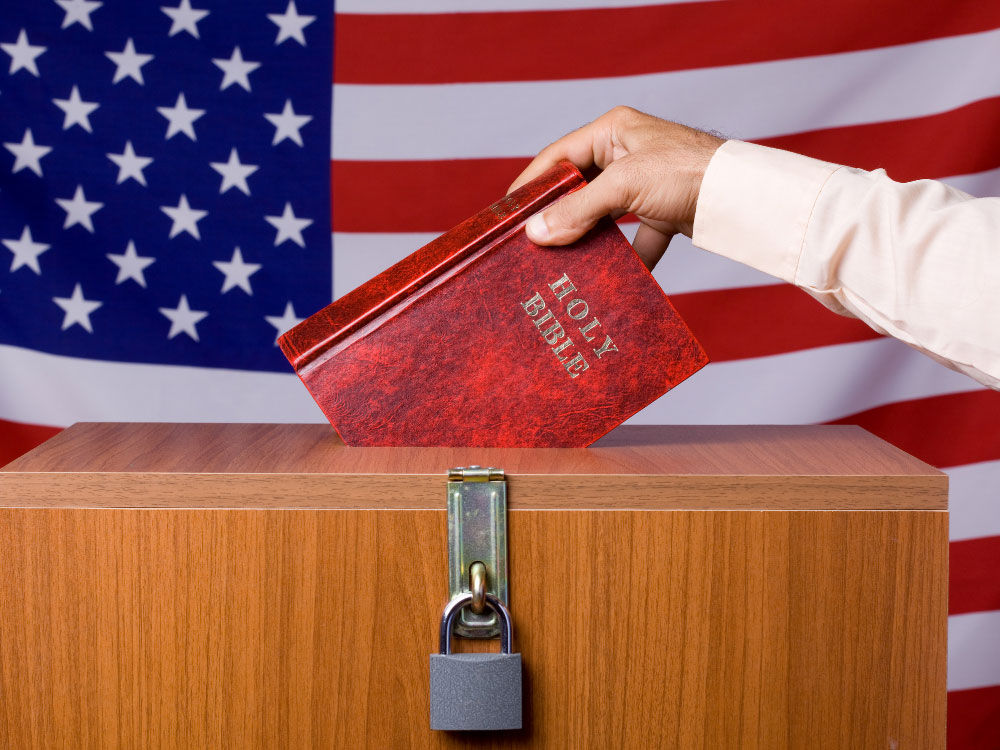 Wednesday, May 1, 2019
10:30 a.m. to 12 p.m.
American Enterprise Institute (AEI), Auditorium
1789 Massachusetts Avenue NW, Washington, DC 20036
Donald Trump was not the first choice of many conservative Christian voters for the 2016 Republican nomination. However, they strongly backed Trump in the 2016 presidential election, and they remain among Trump's most ardent supporters. Are conservative Christians, in backing Trump, wagering that his policies are worth the baggage? Or have their priorities fundamentally changed? More broadly, the percentage of Republicans who attend church regularly and who identify as Christian traditionalists is dropping, and the issues that animate Trump's GOP appear different than those of the 1990s and 2000s. At a time of growing secularization, rising religious pluralism, and identity-based political polarization, has the role of Christianity in the Republican Party fundamentally changed?
Learn More
Georgia Governor's Race Voter Suppression, Electoral Fraud, Voter Intimidation, or Malpractice?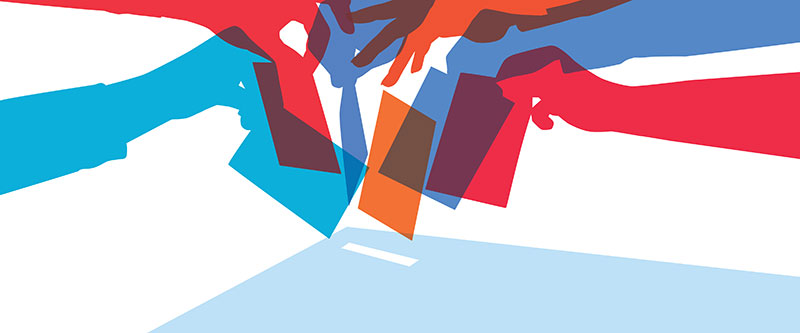 Contested elections decided by narrow margins bring forth the fault lines of election administration and politics. Last November, the Georgia Governor's race was decided by approximately 50,000 votes out of 3.9 million votes cast. A five-year voter registration eort collided with the Georgia election administration political bureaucracy. There are lawsuits and congressional investigations underway to determine if all the citizens of Georgia were treated fairly and if all their votes counted. The campaigns of both Stacey Abrams and Brian Kemp turned a Governor's race into the equivalent of a presidential election. SPA Distinguished Practitioner in Residence, Bill Sweeney walked us through the details of registering, voting and counting in Georgia.