Government & Politics
Analyzing the Election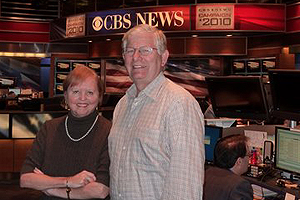 Less than 24 hours after the midterm elections—before the blood from the Democrats' wounds even began to dry—James Thurber gathered five of his colleagues to deconstruct what President Obama called a "shellacking."
Each American University professor on the panel, cosponsored by the Center for Congressional and Presidential Studies, which Thurber directs, offered a unique viewpoint on the election.
"This was a historic midterm election," Thurber said. "People wanted change, but not the kind of change, it seems, that Obama brought."
The congressional races were the most expensive in history, according to Candice Nelson, chair of the Department of Government. Despite seizing control of the House of Representatives, Republicans raised less money than Democrats.
"Usually when you have a wave election, you see that reflected in the amount of money the [winning] party is raising," she said. "That was not the case. I have no problem making a projection that 2012 will be even more expensive, so get your wallet out if you want to participate."
School of Communication executive in residence Dotty Lynch is a member of the CBS News Election Decision Desk. She joined in the conversation from her car; she was returning to Washington from New York after a late, late night. Exit polls showed the economy was the most important issue for voters this year, she said.
"Even people who voted for Democrats were upset about the economy," Lynch said. "Gridlock is not what they want to see. They are not sure about what kind of compromise there can be, but they do want to see the economy fixed."
The youth vote, which provided such a boost for Obama in 2008, declined dramatically this year. That's not surprising, SPA professor Jan Leighly said.
"Older folks are more likely to vote," she said. "These patterns have simply not changed."
The election wasn't just a downer for Democrats—for the first time in history, the number of women serving in Congress will decline, said Jennifer Lawless, director of SPA's Women and Politics Institute.
"Everywhere you looked it was the year of the Republican woman—except it wasn't," said Lawless, referencing high-profile losses by Meg Whitman, Carly Fiorina, Christine O'Donnell, and others. "Seventeen percent of Congress were women. When we look at the fact that 77 percent of those were Democrats, the losses [by Democrats] will affect them disproportionately."
While much of the media focused on the national races, Republicans also took control of at least 18 state legislatures and won significant gains in governorships across the country.
"In most states the legislature controls the redistricting process," SPA professor Danny Hayes said. "That will have significant impact over the next decade."
So what's next for Obama and the country? Gridlock? A new White House occupant in 2012? Don't jump to conclusions, the panelists warned. A lot can happen in two years.
"Each of the last three elections have been change elections," Nelson said. "As we get closer to 2012, there's going to be a push to get some [legislation] through to show that things are working."
"He has to do something to impress the electorate, because they want to go to heaven without dying," Thurber said. "They want lower taxes, they want to lower the deficit, but they don't want to touch Social Security or Medicare. I think the [2012] campaign started today."

The panel also was sponsored by the Kennedy Political Union and AU's chapter of the Roosevelt Institute.